Economy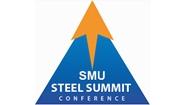 Steel Summit: Reshoring Is Real and Driving Steel Demand, Execs Say
Written by Laura Miller
August 22, 2023
---
The reshoring, or nearshoring, of manufacturing is real and happening now. And that trend is driving steel consumption, executives from Ternium and Reliance Steel & Aluminum said at SMU's Steel Summit this week in Atlanta.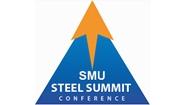 Speaking in two separate fireside chats, Ternium Mexico's president and CEO Cesar Jimenez and Reliance's president and CEO Karla Lewis both said their companies are seeing real demand stemming from companies moving production back to North America.
"We are seeing real activity on nearshoring/reshoring," Lewis stated in her fireside chat with SMU managing editor Michael Cowden on the morning of Tuesday, Aug. 22.
"It's not easy for companies to change their supply chains. … Those aren't quick decisions," the service center exec noted when asked if the trend could be reversed in the future.
With good labor and resources in North America, there is "a lot of opportunity for us to recapture a lot of manufacturing activity and hold that here," she commented.
Jimenez said in his fireside chat with Cowden later that morning that nearshoring "is really happening," with the entire North American region seeing a lot of new investments. It's an important trend that he believes will continue.
Nearshoring was the first thing the steel mill executive mentioned when asked what will drive steel demand moving forward.
Both he and Lewis said companies have learned the hard way from history that it's very risky to have a supply chain that's too far away.
Noting the current problem of a drought causing issues for vessels trying to move through the Panama Canal, Jimenez commented: "Everything is telling us you have to be closer."
In another fireside chat on Monday, Zekelman Industries' executive chairman and CEO Barry Zekelman commented that "black swan events are real" and have proven that companies need a diversified and local supply chain.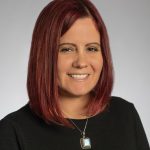 Latest in Economy