Steel Markets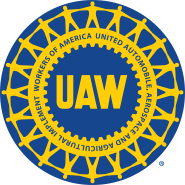 UAW Workers Strike Parts Supplier ZF's Plant in Alabama
Written by Ethan Bernard
September 20, 2023
---
United Auto Workers (UAW) union members have gone on strike against at a parts supplier to Mercedes-Benz in Tuscaloosa, Ala.
In a post on X, formerly Twitter, UAW said on Wednesday that "190 workers at ZF in Tuscaloosa are now on strike for a fair contract."
A global auto supplier, ZF is based in Friedrichshafen, Germany. It has locations around the world, including in the US.
The UAW said workers at ZF, members of UAW Local 2083, supply front axles to a Mercedes plant located nearby. It said they "have been fighting for a fair contract that ends tiers, raises wages, and provides decent health care."
Workers voted down a contract from ZF on Tuesday, according to a UAW statement.
ZF said the plant in Tuscaloosa would operate while talks with the union continue, according to a report at Reuters.
The strike at ZF comes as the UAW is also on strike against all of the Detroit Three automakers in actions that targets specific plants across Ford, General Motors, and Stellantis. The union said the strike could expand on Friday at noon if a new labor deal is not reached with the auto companies.
Mercedes-Benz USA did not return a request for comment by time of publication.
Latest in Steel Markets