Steel Markets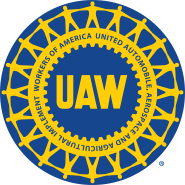 UAW Expands 'Stand Up' Strike to All Parts Distribution Plants at GM, Stellantis - Ford Spared
Written by Michael Cowden
September 22, 2023
---
The United Auto Workers (UAW) significantly escalated its strike against General Motors and Stellantis on Friday.
UAW president Shawn Fain called on all workers in parts distribution centers at the two automakers to go on strike on Friday at noon. The move would impact 38 locations across 20 states, he said.
The UAW did not expand its strike against Ford because "real progress" had been made in negotiations with the Dearborn, Mich.-based automaker, Fain said in a Facebook Live stream on Friday.
GM and Stellantis, in contrast, "need some serious pushing," he said.
Also, the UAW will remain on strike at the three plants it struck last week, Fain said.
He acknowledged that parts shortages could impact consumers across the US looking to have their vehicles repaired. He said they should channel that "frustrating" experience into action against what he called "price gouging".
That was a reference to the high sales prices car dealers have enjoyed thanks to supply chain snarls and increased demand. Those trends stem from the early days of the Covid-19 pandemic.
Negotiations
Ford has moved to cut back on "tiers" in which newer hires make significantly less in wages and benefits than veteran workers. It has also reinstated cost-of-living adjustments (COLA) that were suspended in 2009, Fain said.
Recall that the UAW made significant concessions to automakers in the wake of the 2007-08 global financial crisis. The panic resulted in Chrsyler (now owned by Stellantis) and GM receiving government bailouts.
"To be clear, we are not done at Ford. … But we do want to recognize that Ford has shown that they are serious about reaching a deal," Fain said. "At GM and Stellantis, it's a different story."
Case in point: Fain said GM had agreed to eliminate tiers for 85% of its union workforce. But the UAW wants that figure to be increased to 100%.
GM Could Use Non-Union Workers
Separately, GM is reportedly looking for volunteers among its salaried, non-union employees to cross the picket line and work at its parts distribution centers, the Detroit Free Press said in an article on Friday afternoon.
Th paper cited an internal email that it had obtained for which the date was unclear. The email mentioned a "temporary commitment" but added that the length of it would depend on the length of the strike. 
Background
The union began its "stand up" strike last Friday with strikes one operation at each of the "Big Three" union-represented automakers: a GM plant in Wentzville, Mo.; a Jeep plant in Toledo, Ohio (Stellantis owns the Jeep brand), and a Ford plant in Wayne, Mich.
The UAW has deployed what it calls a "Stand Up" strike. The tactic involves striking specific plants, and expanding the strike as it sees necessary to increase leverage at the bargaining table.
It's not just the UAW that is exerting pressure. Automakers have responded by laying off workers at plants impacted by the strike,
A prior four-year labor contract between the UAW and the "Big Three" expired at midnight on Sept. 15.
Editor's note: This is a breaking news story. Please check back for updates.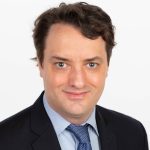 Latest in Steel Markets