Steel Mills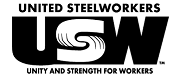 USW Taps McCall as New President After Conway's Passing
Written by Ethan Bernard
September 26, 2023
---
The United Steelworkers International (USW) executive board on Tuesday appointed David McCall as the union's new international president. He will fill the remainder of Tom Conway's term.
Conway passed away earlier this week after serving for four years as the union's leader.
"We are all mourning a great loss, but even in our sadness, our union is strong, thanks in large part to Tom's leadership and vision," McCall said in a statement. "Now, we'll move forward the only way we can: together."
McCall has served as USW international vice president of administration since July 2019, USW said.
"In that role, he bargained contracts with some of the union's largest employers in steel, aluminum, rubber, and other industries," according to the statement.
Before his role as vice president, he served for 21 years as the director of USW District 1. In this position he represented 70,000 USW members and retirees throughout Ohio, and helped to broker some of the union's biggest contracts, the union said.
McCall began his career as a union activist with USW Local 6787 at the Burns Harbor integrated steel facility in northwest Indiana, now part of Cleveland-Cliffs. He worked as a millwright, USW said, and served the local union in various positions, including grievance chairman and vice president.
In 1986, he joined the USW International staff.
"We're organizing new members in new industries in both the United States and Canada, even as we bargain cutting-edge agreements for members in our traditional sectors," McCall said.
"I am humbled to lead our union as we continue to fight for a better future for all working people," he added.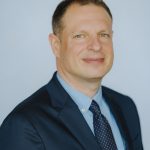 Latest in Steel Mills