SMU Community Chat
Register for Nov. 8 Community Chat With Wiley Trade Lawyer Alan Price
Written by Michael Cowden
October 19, 2023
---
Wiley partner Alan Price will be the featured speaker on Steel Market Update's next Community Chat webinar on Wednesday, Nov. 8, at 11 a.m. ET. You can register here.
What We'll Talk About
We'll discuss the big issues facing steel when it comes to trade policy:
Will the US and EU reach a meaningful agreement on decarbonization in steel and aluminum by year end? Or could Section 232 tariffs, and retaliatory measures by the EU, be re-imposed?
How will the two sides square differences between the EU's carbon border adjustment mechanism (CBAM) and a US-proposed carbon border tax?
Could a US-EU agreement on carbon issues provide a template for other US allies – like Japan, South Korea, and the UK?
Would the World Trade Organization approve of a US-EU "green steel" club? Does the WTO still matter?
How might election year politics – or a change in presidential administrations – impact international talks on decarbonization?
What do developments in trade policy and decarbonization mean for steel traders and for people buying and selling steel in the market today?
We'll take your questions too.
As always, we'll keep it to about 45 minutes. You can (virtually) drop in, learn something – and then get on with your day. And the webinar is free.
Why You Should Tune In
Why should you listen? Because Alan Price is an experienced trade attorney who knows these issues like the back of his hand.
Price is chair of Wiley's International Trade Practice, which has been recognized by Law360 as "Practice Group of the Year" for nine consecutive years. He has more than 30 years of experience representing clients in high-profile, complex international trade regulatory matters – including trade litigation involving public and government relations issues. And Price has regularly been rated by Chambers USA as one of the nation's "Leading Lawyers" in his field.
Also, Price represents numerous domestic steel and aluminum producers on trade matters. He counsels clients on antidumping and countervailing duty investigations, bilateral and multilateral agreements, trade legislation, customs regulation, national security matters, trade-related climate change issues, escape clause investigations, and WTO dispute resolution.
And he often represents clients in matters before the U.S. Court of International Trade, the White House, Congress, the U.S. International Trade Commission, the U.S. Department of Commerce, and the U.S. Court of Appeals for the Federal Circuit.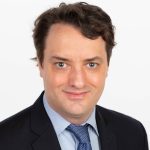 Latest in SMU Community Chat