Steel Mills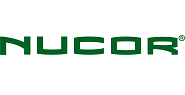 Nucor Mulls New Rebar Micro Mill for Pacific Northwest
Written by Laura Miller
October 20, 2023
---
Nucor Corp. announced it is considering installing a new rebar micro mill in the Pacific Northwest.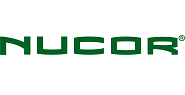 The micro mill, Nucor's fourth, would have the capacity to produce 650,000 net tons of rebar annually, the Charlotte, N.C.-based steelmaker said in a statement on Friday, Oct. 20. The company is exploring possible site locations. Additionally, the mill still needs to be approved by the board of directors, it said.
Nucor currently operates rebar micro mills in Sedalia, Mo., and Frostproof, Fla. Its third is now under construction in Lexington, N.C.
In the Pacific Northwest, Nucor has a bar mill in Seattle and a number of rebar fabrication facilities. It also has a steel foundations facility, Nucor Skyline Longview, in Washington state.
"We have had great success with our rebar micro mills in Florida and Missouri and are on schedule to begin operating our third micro mill in the first quarter of 2025," commented Leon Topalian, Nucor's chair, president, and CEO.
"Locating a new rebar micro mill in the Pacific Northwest provides us with an excellent opportunity to better serve our customers in the region and continue to build our modern economy with some of the most sustainable steel in the world," he added.
A micro mill is a regional minimill that utilizes local scrap in its electric-arc furnace (EAF) steelmaking. It has an ultra-compact design and operates with extremely low transformation costs, according to mill equipment and technology provider Danieli.
Nucor is both a longs and flats steel producer. Its long products division operates 15 bar mills in the US with a combined annual production capacity of approximately 9.56 million tons. They produce all kinds of long products, including rebar, hot-rolled bars, rounds, light shapes, structural angles, channels, wire rod, and highway products.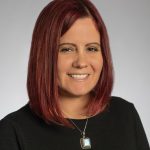 Latest in Steel Mills