OEMs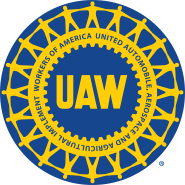 UAW Strike Hits Stellantis' Largest Plant
Written by Laura Miller
October 23, 2023
---
The United Auto Workers (UAW) union expanded its strike on Monday morning, hitting Stellantis' largest plant.
The union announced the strike's expansion on X, formerly Twitter, noting that 6,800 union workers stood up and walked out of Stellantis' Sterling Heights Assembly Plant in Michigan. UAW President Shawn Fain was shown in videos shaking workers' hands as they walked out to join the picket line.
On Friday, Oct. 20, the union had said in a statement, "UAW-Stellantis national negotiators made important progress this week, so we didn't expand the Stand Up Strike."
However, Fain warned in a livestream, also on Friday, Oct. 20, that UAW members at the Sterling Heights plant would not like that Stellantis was offering temp workers $1 per hour less than Ford and General Motors. He also explicitly called out the Kokomo, Ind., engine plant in those comments.
Stellantis makes the Ram 1500 pickup truck at the Sterling Heights plant outside of Detroit, which has 960,000 square feet of manufacturing space. It is the automaker's largest plant and biggest moneymaker, according to the UAW.
The Auburn Hills, Mich.-based automaker was not pleased with the UAW's move.
"We are outraged that the UAW has chosen to expand its strike action against Stellantis," a spokesperson said in an email to SMU.
Stellantis presented an "improved offer" to the UAW on Thursday, Oct. 19, the spokesperson said. "Following multiple conversations that appeared to be productive, we left the bargaining table expecting a counter-proposal, but have been waiting for one ever since."
"The UAW's continued disturbing strategy of 'wounding' all the Detroit 3 will have long-lasting consequences," the email said.
"With every decision to strike, the UAW sacrifices domestic market share to non-union competition. These actions not only decrease our market share, but also impact our profitability and therefore, our ability to compete, invest and preserve the record profit sharing payments our employees have enjoyed over the past two years," they added.
GM also received a veiled threat in Fain's Friday comments. He wondered "how members of [GM's] Arlington and Flint Truck feel about" GM refusing to grant workers the right to strike over future plant closures – something he said Ford and Stellantis had agreed to.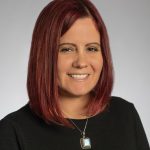 Latest in OEMs