Steel Prices
Nucor Drops Plate Prices $140/ton on Import and Domestic Competition
Written by Michael Cowden
October 30, 2023
---
Nucor's plate mill group (NPG) will cut prices for as-rolled discrete plate and normalized plate by $140 per ton ($7 per cwt).
The Charlotte, N.C.-based steelmaker said it would also drop prices for quenched-and-tempered plate by $80 per ton.
Nucor said the lower prices would be effective with new orders received on Wednesday, Oct. 31. The company also said the move was made in tandem with the opening of its plate mill order book for December.
"Due to higher levels of imported, higher-carbon emissions product and domestic participants lowering the transaction price, the NPG will be lowering the current published price," Nucor said in a letter to customers dated Monday, Oct. 30.
The steelmaker did not specify which domestic competitors it was referring to.
On the import side, the US was licensed to bring in 53,880 metric tons of cut-to-length plate from abroad in October, according to Commerce Department figures.
License data for October are not yet complete. But that figure already represents an increase of 17% over the 46,128 tons imported in September.
Nucor did not specify which imports it might have been referring to. The largest sources of foreign plate in October so far have been South Korea (20,943 tons), Canada (11,302 tons), Germany (5,421 tons), and Romania (5,307 tons).
South Korea and Canada are typically among the largest sources of plate imported into the US. Germany had not shipped more than 1,000 tons of plate to the US since December 2021. Romania had not shipped significant quantities of plate to the US since November 2022.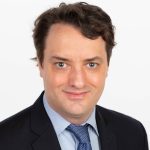 Latest in Steel Prices