Economy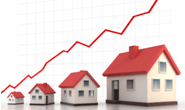 October US housing starts inch higher but remain down on-year
Written by Laura Miller
November 21, 2023
---
US housing starts crept higher for a second consecutive month in October. Starts were lower, however, than the same month last year, according to the most recent data from the US Census Bureau.
Total privately owned housing starts were at a seasonally adjusted annual rate of (SAAR) of 1.372 million in September, a 1.2% rise over the revised September estimate of 1.346 million, Census said. Compared to October 2022, starts were down 4.2%.
While single-family starts of 970,000 in October crept up by just 0.2% from the month prior, multi-family starts saw a 6.3% month-on-month (MoM) rise.
Regionally, the Midwest and West saw positive MoM growth, with starts rising by 28.4 and 12.4%, respectively. Starts were down 14.4% in the Northeast and 6.8% in the South.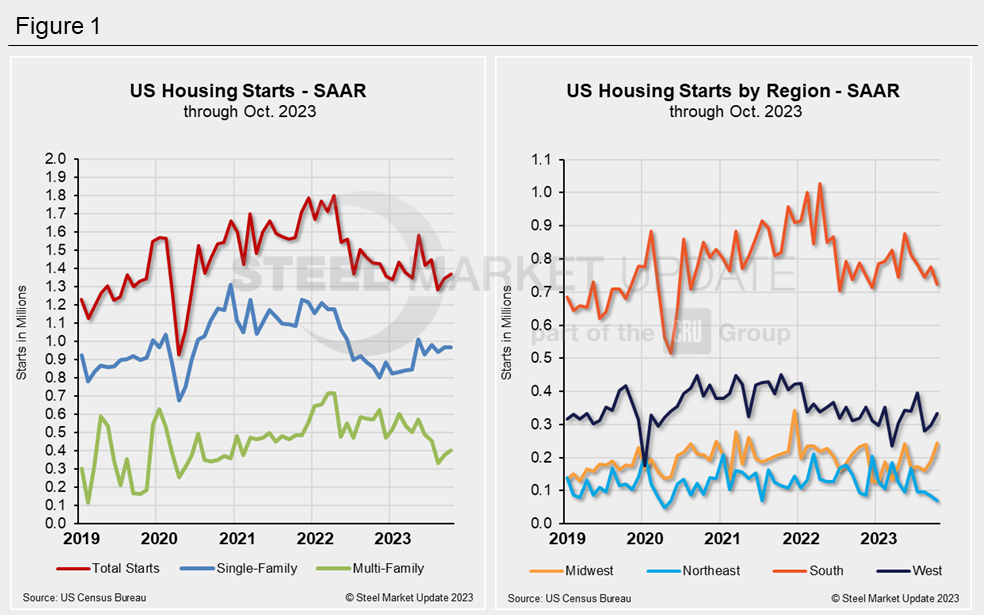 On a three-month moving average (3MMA) basis, year-on-year growth in single-family starts was up 8.1% in October. October was the third month in a row to see positive YoY growth. Prior to that, growth had been negative for 13 months. Growth in multi-family starts is down 35%—that's the lowest rate of growth since 2021.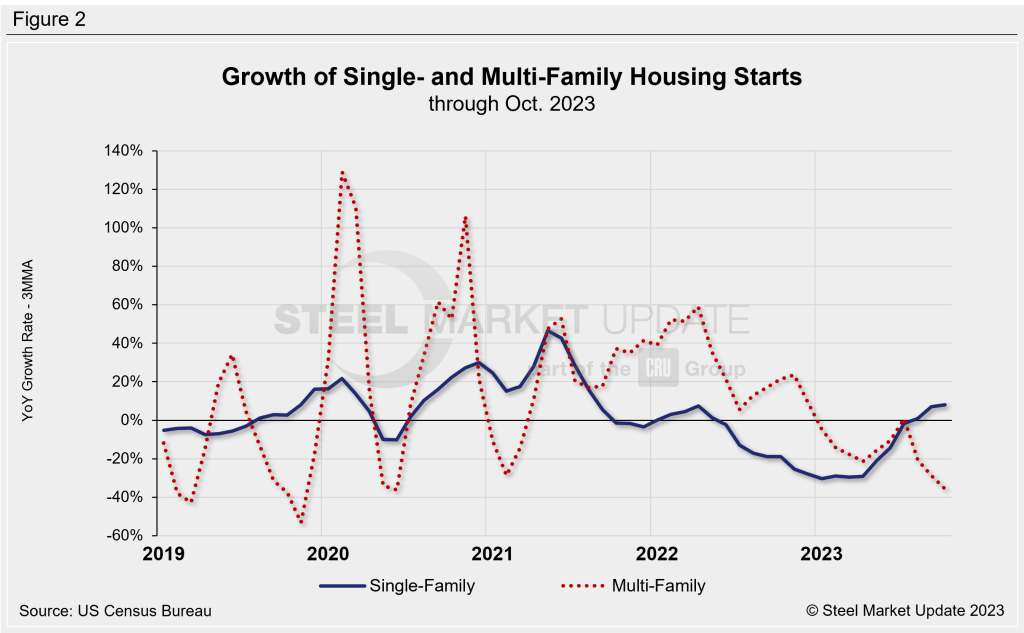 "Despite higher interest rates in October, the lack of existing home inventory supported demand for new construction in the fall," Alicia Huey, chairman of the National Association of Home Builders (NAHB), said in a statement.
"The construction data in October continue to reflect that despite multi-decade lows for housing affordability, the market continues to lack attainable inventory that only the home-building industry can provide," added NAHB chief economist Robert Dietz.
The NAHB predicts increases in single-family home building in the coming months and "an outright gain for construction in 2024."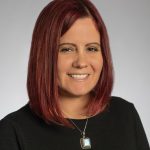 Latest in Economy