Steel Products
Housing Permits & New Construction Starts: An Analysis
Written by Peter Wright
August 19, 2013
---
As reported by Sandy Williams here in the Steel Market Update on Friday, the National Association of Home Builders index reached its highest level in almost eight years in July but the Census Bureau construction starts data is not so encouraging. On a year over year basis the 3-month moving average (3MMA) of both permits and starts are still growing strongly at 17.1 percent and 20.5 percent respectively but growth has slowed compared to last year and on a monthly basis the growth of total starts has been negative for three of the last four months.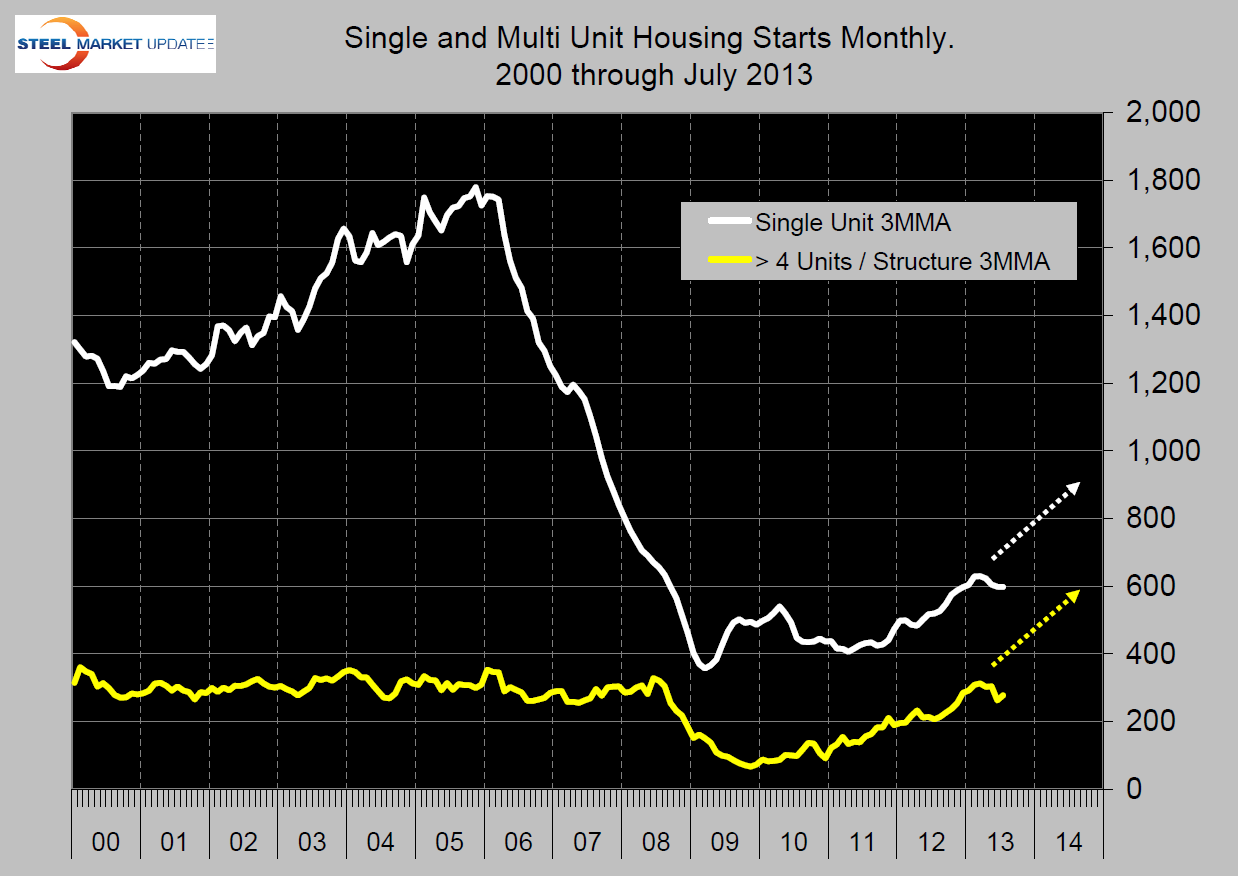 Figure 1 shows starts on a 3MMA basis for single and multi-family units. The trajectory that had been evident for two years has changed dramatically. Regionally the South has seen the greatest decline (Figure 2). It will take a few more months to determine whether this is a correction or a new trend.
The cloud on the horizon is the increase in mortgage interest rates. The average 30-year fixed-rate mortgage, according to Freddie Mac, was 4.37 percent last week, a full percentage point higher than the first week of May. For homeowners and potential homeowners, the rate jump translates into a 27 percent increase in the monthly payment. That in turn is going to put a damper back on the real estate market. It's also why the shares of home builders like Pulte, KB Home, and Lennar Corp. have lost as much as 30 percent in the last 10 weeks.
Against consensus expectations, sales of existing homes fell in June to 5.08 million annualized units, a decline of 1.2 percent from May. The NAR revised downward May sales by 0.8 percent. It's still too early to tell whether or not rising interest rates are depressing sales, and at a 5 million pace sales are still stronger than they have been in several years. Moreover, sales increased in the second quarter for the eighth consecutive gain. Inventories increased 1.9 percent month-over-month, but remain tight: Listings are 8 percent below this time last year and 5.2 months of supply are on the market. The median existing-home price is up by 13.5 percent year-over-year, tight inventories and the decline in the share of distress home sales help to drive the strong price growth.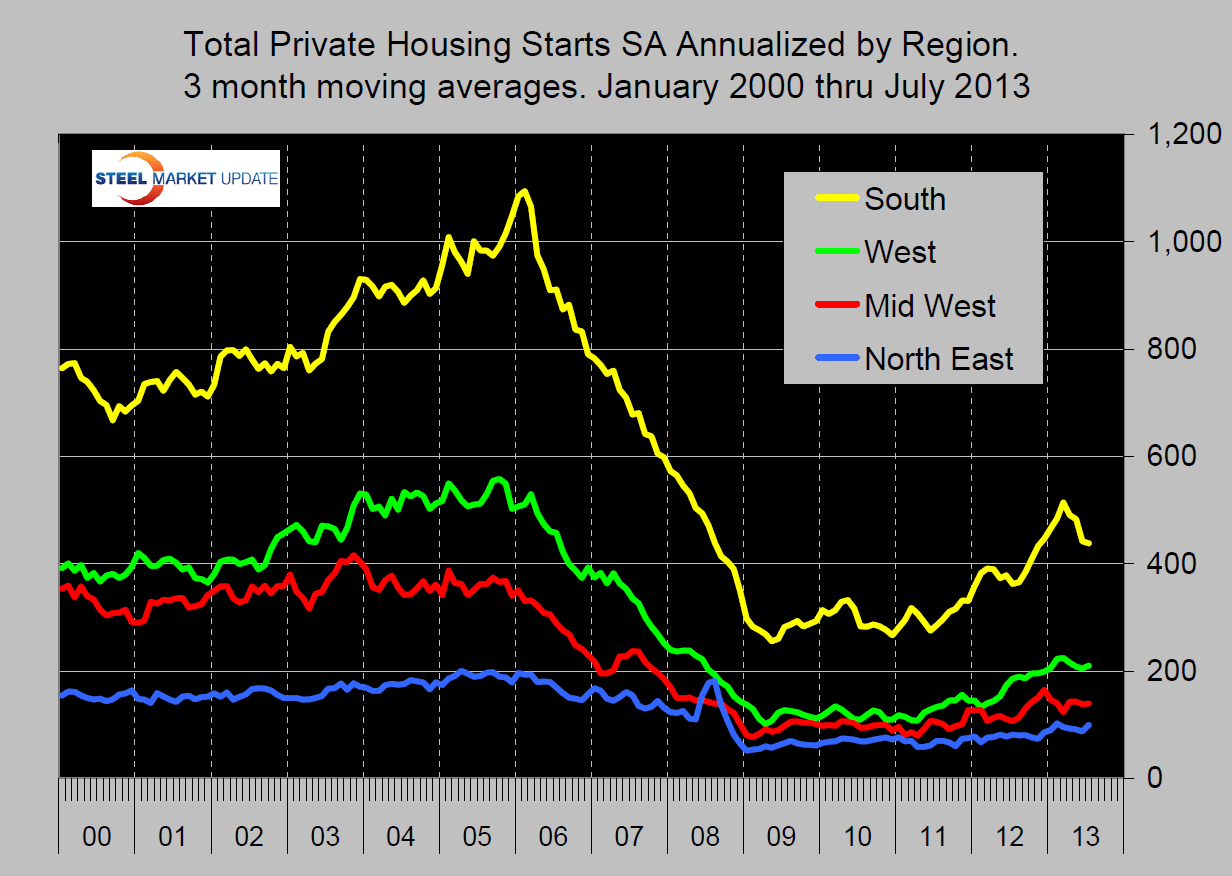 On August 3rd the Economist published the following; America's housing market is in recovery but the Census Bureau reports that home ownership rates at 65.1 percent is the lowest since Q4 1995. In the 2nd Q of 2013, owner occupied housing accounted for 56 percent of America's total inventory of 132.8 million units; over 30 percent of these units are now renter occupied. As demand for housing has increased and re-possessions have declined, the share of housing available to buy or rent has declined. The rental vacancy rate has fallen particularly sharply from 11.1 percent at its peak in 2009 to 8.2 percent now. This has pushed rents up and will help to make home ownership which has been declining since 2004 more desirable.
At SMU we believe that housing is a powerful leading indicator of steel demand. Not just because this industry consumes steel but because housing and the consumer wealth effect are foundation stones for the economic recovery.

Latest in Steel Products