Steel Products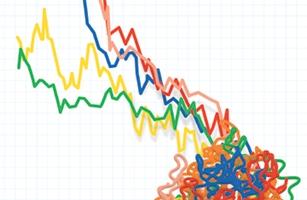 SMU Comparison Price Indices (CPI): HRC at $650(ish)
Written by John Packard
August 19, 2013
---
Platts continues to lead the other steel indexes on both benchmark hot rolled as well as cold rolled pricing. Platts has hot rolled coil priices at $665 per ton this past week, while the rest of the indexes SMU reviews on a continuous basis have the product ranging from $645 to $653 per ton. A similar spread exists between Platts and the other indexes on cold rolled.
With the exception of SteelBenchmarker, which only produces their indices twice per month, the movement in pricing was relatively modest this past week as we are beginning to sense a period of stability in pricing around the $650 per ton level on hot rolled coil (HRC).

It is important to remember there are differences in both the collection techniques of the various indexes as well as different FOB points.
FOB Points for each index:
SMU: Domestic Mill, East of the Rockies.
CRU: Midwest Mill, East of the Rockies.
SteelBenchmarker: Domestic Mill, East of the Mississippi.
SteelOrbis: Midwest Domestic Mill.
Platts: Northern Indiana Domestic Mill.
Latest in Steel Products