SMU Data and Models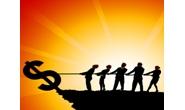 SMU Comparison Price Indices: Price Rise Slowing Down
Written by John Packard
November 3, 2013
---
The flow of higher pricing slowed this past week as a number of indices – including Platts – did not move their flat rolled steel price assessments compared to the previous week. The range between high and low on benchmark hot rolled coils shrunk to $6 per ton with Steel Market Update being in the unusual position of being the highest and CRU the lowest. The widest variance was the $830 galvanized number provided by SMU versus the $810 pricing delivered by Steel Orbis.

FOB Points for each index:
SMU: Domestic Mill, East of the Rockies.
CRU: Midwest Mill, East of the Rockies.
SteelBenchmarker: Domestic Mill, East of the Mississippi.
SteelOrbis: Midwest Domestic Mill.
Platts: Within 200-300 mile radius of Northern Indiana Domestic Mill.
Latest in SMU Data and Models