Economy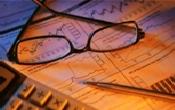 Key Economic Data
Written by John Packard
January 1, 2014
---
The Empire State Manufacturing Index showed disappointing manufacturing conditions for December. The survey by the Federal Reserve Bank of New York reported the general index at 1.0, up three points from November but indicating almost no change in activity for the month. The future outlook index was slightly less optimistic than November with all indices dropping except for the future price indices. The future prices paid index rose six points to 48.2 while the future prices received index jumped 11 points to 27.7.
The Chicago Business Barometer slipped 3.9 points to 59.1 in December, falling twice in a row but still showing strong expansion, albeit moderating. Production and new orders continued to expand but at a slower rate.
The December PMA Business Conditions Report showed metal-forming companies were optimistic about future activity. The number of participants that forecast an improvement in economic activity during the next three months jumped to 41 percent, up from 27 percent in November. Likewise incoming orders are expected to spike with 43 percent anticipating an increase in orders, up from 33 percent in November. Shipping levels decreased and only nine percent of companies reported workforce on short time or layoff, down from 13 percent the previous month.
The ISM Manufacturing Index for November 2013 indicated expansion in the manufacturing sector for the sixth consecutive month and the highest PMI reading for the year. The PMI registered 57.3 percent, up from 56.4 percent in October. Indices for new orders, production, employment and exports picked up their pace of growth in November. Imports growth slowed slightly last month along with growth in prices and inventories.
The JPMorgan Global Manufacturing PMI rose to 53.2 in November from 52.1 in October, indicating a faster improvement in overall operating conditions. Manufacturing output and new orders rose at the quickest pace since February 2011. A moderate rise in employment was reported the US, Japan, the UK, India, Taiwan, South Korea, Turkey, Vietnam, Canada and Mexico. Employment levels dropped in the Eurozone, China, Indonesia and Brazil. Input prices increased in November but at a slower rate with some success in passing increases along to customers.
The AIA Architecture Billings Index paused in November after six months of steadily increasing demand for design services. The American Institute of Architects (AIA) reported the November ABI score was 49.8, down from a mark of 51.6 in October. This score reflects a slight decrease in design services (any score above 50 indicates an increase in billings). The new projects inquiry index was 57.8, down from the reading of 61.5 the previous month.
The National Association of Home Builders (NAHB) says builder confidence in the new single-family home market is improving. The NAHB Index rose four points to a reading of 58 in December. The reading has been above 50 for seven months and is up 11 points year-over-year. In the regional three-month moving averages, the South HMI rose one point to 47 while the Northeast, Midwest and West each fell a single point to 38, 59 and 59, respectively.
New Residential Construction housing starts jumped 22.7 percent in November to 1,091,000, well above an annual revised October estimate of 889,000 and the highest level in six years. The rate for single family housing starts leapt 20.8 percent to 727,000 while the rate for multi-family units rose 26.8 percent to 354,000. The report by the Commerce Department included data for the past three months due to the delay caused by the government shutdown in October. September housing starts dropped 1.1 percent but climbed back up 1.8 percent in October. Building permits were near a five year high at a seasonally adjusted annual rate of 1,007,000—3.1 percent below October but 7.9 percent above the Nov. 2012 rate. The strong permit rate, which leads starts by 1-2 months, bodes well for continued strength in housing starts for December and early 2014. Housing completions were at a seasonally adjusted annual rate of 823,000, just slightly below the 824,000 estimate in October and 21.6 percent above the November 2012 rate.
New residential sales data from September and October was delayed due to the government shutdown and was released together on Dec. 4. In October new residential sales soared 25.4 percent above the revised September rate of 354,000 to a seasonally adjusted annual rate of 444,000. In comparison, the October 2012 annual estimate was 365,000, a 21.6 percent increase year-over-year. The surge beat economist expectations ranging from 425,000 to 429,000 sales for the period.
Existing home sales dropped 4.3 percent in November according to the National Association of Realtors. Total existing home sales last month were at a seasonally adjusted annual rate of 4.9 million compared to 5.12 million in October and 1.2 percent below the rate in November 2012. It was the first time in 29 months sales did not exceed year-ago levels. Housing prices continued to rise with the national median existing home price up 9.4 percent YoY to $196,300. A decline in foreclosures and short sales contributed to the increase in sales price. The median sales price for new homes in October was $245,800 and the average sale price was $321,700. It was the fourth month in a row that the median price fell and a possible indication that builders are dropping prices
S&P/Case Shiller US National Home Price Index showed year-over-year gains of 13.6 percent in October, according to data released December 31, 2013—the largest gain since Feb. 2006. The monthly gain for October 2013 for the 10-city and 20-city composites was 0.2 percent. In the twenty city composite, eighteen cities posted lower monthly rates in October than September indicating continued slowing of momentum.
US auto sales had a stellar month beating analyst forecasts with November sales of 1,238,322 vehicles. The seasonally adjusted annualized rate for November soared to 16.4 million, well above 15.3 million a year ago.
Federal Reserve Manufacturing Indexes showed slowing activity in the Second and Third Districts in December and a decline in the Tenth District. The Federal Reserve Bank of New York reported the general manufacturing index for the region at 1.0, up three points from November but indicating flat conditions for the month. Likewise, the Federal Reserve Bank of Philadelphia (Third District) reported index growth of 0.5 for December, up from 6.5 to 7, indicating growth but at a slower pace. The manufacturing index plummeted in the Tenth District said the Federal Reserve Bank of Kansas City, dropping from 11 to -17 with most of the indices that make the composite index falling.
Final US imports for the month of October were released in December, reporting final total imports at 3,101,062 net tons (NT). This is a 10.0 percent increase from 2,819, 675 NT in September. Semi-finished imports increased 27.8 percent from September to October to 810,364 NT. Imports of oil country tubular goods (OCTG) in October were 369,560 NT, up 55.4 percent from the prior month. Hot rolled imports were down 20.4 percent month-over-month to 239,029 NT. Cold rolled imports were up 32.1 percent to 166,369 NT, Galvanized imports were up 31.3 percent to 167,120 NT, and Galvalume imports were up 89.4 percent to 98,632 NT in October over September.
US exports were up in October in comparison to September figures by 10.9 percent. Significant products exported in October include galvanized, plates cut lengths, hot rolled, structurals shapes heavy, plates in coils, reinforcing bars, and cold rolled. Galvanized exports were at 116,330 NT in October, down 3.74 percent over September tonnage. Plates cut lengths increased by 0.61 percent on a month-over-month basis to 107,870 NT. Hot rolled exports were 104,234 NT, up 8.84 percent. Structural shapes heavy were at 97,417 NT, up 16.55 percent. Plates in coils increased 1.71 percent to 78,114 NT.  Reinforcing bars were at 59,955 NT, up 29.07 percent. On the other hand, cold rolled exports were 52,394 NT, down 1.21 percent.

Latest in Economy