Economy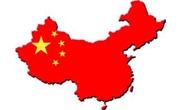 Chinese Trade Data in November
Written by Brett Linton
January 2, 2014
---
Chinese iron ore imports rose to 77,840,000 metric tons (MT) in November, a 14.8 percent increase over October tonnage. Compared to the same month one year ago, November imports were up 18.3 percent. Year-to-date (YTD) iron ore imports stood at 746,100,000 MT for the first 11 months of 2013.
Steel scrap imports to China were 360,000 MT in November, up 11.5 percent over October and up 15.4 percent over the same month in 2012. YTD steel scrap imports are 4,150,000 MT.
Chinese flat rolled imports rose to 1,040,000 MT for the month of November, a 10.5 percent increase over October imports and a 14.2 percent increase over November 2012 imports. YTD imports stood at 10,860,000 MT.
Flat rolled exports remained steady at 2,170,000 MT in November, up 1.7 percent over October exports but down 13.2 percent from November 2012 tonnage.  YTD flat rolled exports were 25,230,000 MT for the first 11 months of 2013. (Source: China Customs Service)

Latest in Economy