Steel Mills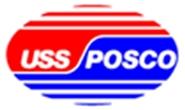 No Layoff of Workers at USS-POSCO
Written by Sandy Williams
January 3, 2014
---
USS-POSCO (UPI) in Pittsburg, California, filed a layoff warning with the California Economic Development Department (CED) that created concern that 690 employees would be laid off effective January 14, 2014.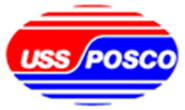 USS-POSCO says media reports of a layoff were in error.  A spokesperson for USS-POSCO said the company has "no imminent plans to lay off any employees at present," despite the Worker Adjustment and Retraining Notification (WARN) filed with the CED. According to the spokesman, as quoted in an AMM article, UPI issues a warning periodically due to the "general uncertainty" of the steel industry. The company's employees are sent a copy of the WARN notice as more of a "renewal to keep employees up to date." 
Steel Market Update spoke to one of UPI's customers over the weekend who advised us that the mill would not be going down anytime soon. This executive told us,"UPI will always be in business. In what configuration is yet to be seen. UPI is the only Tin Mill Products producer in the western region with Tin Mill Products capacity upwards of 600,000 tons per year of. The PLTCM was designed specifically to produce the thin gauge FHCB needed to feed the Tin Mill. With the western US and especially California being a very large producer of canned produce/products, UPI will continue to produce Tin Mill products. Whether the ownership of UPI stays intact, or new partnerships are formed to take this mill forward will become evident over this coming year."

USS-POSCO is a joint venture between US Steel and Korean steelmaker POSCO. The company manufactures cold rolled, HRPO (hot rolled pickled & oiled), galvanized, Advanced High Strength Steels (AHSS), and tin mill products. USS-POSCO has sales exceeding $1 billion annually.

Latest in Steel Mills