SMU Data and Models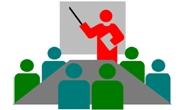 Steel Buyers Basics: Making Lemonade from Lemons
Written by Mario Briccetti
January 4, 2014
---
In the steel business and particularly in the painted steel business, a fair amount of non-prime or secondary flat rolled sheet and coil product is produced. Non-prime painted steel is generated either because the steel substrate is substandard or because there is a problem in the painting process.  A small sample of steel problems are: rough surface, wavy edges, dents, surface chatter, out of gauge or width tolerance and galvanize/Galvalume coating problems.  Paint issues can be poor adhesion, poor color match, micro-blisters, thin coating, etc.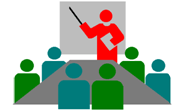 Non-prime steel is typically sold to businesses that specialize in finding ways to utilize this material.  Furthermore, these businesses, although usually small, can be quite profitable – they have learned how to make lemonade from lemons.
As you can see from the long list of problems that I have dealt with during my steel career (and there are more I haven't mentioned), non-prime steel product is produced more often than you might realize.  Not only do these problems cost the supply chain in scrap and claims, it often leads to inventory outages (stock-outs) and stock-outs are a steel buyer's biggest headache.
But where most buyers see lemons, I see lemonade – substandard steel is often a big opportunity to make lot of money and crowd out a competitor.  Much non-prime steel is perfectly usable; wavy edges can be trimmed, dents can be formed-out and a batch of off-color coil is perfectly good so long as all used together.  Some of the very best deals (by that I mean the most profitable deals) I made were for material of this type.   Furthermore, when a steel or coil coating supplier creates a problem they tend to be very creative and appreciative when reapplying the non-prime steel to the existing customer rather than selling it into the open market.
Part of the expertise buyers should be bringing to their companies is an understanding of when it is OK (or not OK) to take a chance on material of this type.  After all, this material is going to go to somebody who is going to put it into the market, probably at a low price.
Fundamentally when buying non-prime material there is a risk/reward trade off to consider.  I suggest the following steps to evaluate if the material is usable in your operation.
•    Has this problem occurred in the past and if so was it usable or not?
•    Is this problem relevant to my end user?  (e.g. wavy edges that are going to be trimmed out or a small dent that will be formed out)
•    Is this problem going to affect the manufacturing line?
•    Is this problem actually beneficial to my customer? (e.g. heavy gauge, higher quality coating)
•    If I reject this steel will it appear in the marketplace and compete directly with my product?
•   Does my company have relationships with customers looking for non-prime material?  Can I take a customer from a competitor by offering low-cost non-prime material?
•    If I buy this material how much extra money will my company make vs. what we could lose if the material turns out to be unusable?
Some suppliers do not want to sell their non-prime material to a prime customer with the fear that it will reduce their prime buy.  For a steel supplier it could be easier to sell non-prime steel it to a secondary dealer who takes everything at a given price no matter what the problem is. I think this is an error on a supplier's part.  While it may be extra work why support the lowest-end of the market cutting into everyone's margins?  Why not use non-prime product as a value added service to your best customers?
In summary, my suggestion to buyers is that you stay in contact with the community of brokers who sell non-prime and try some occasionally.  More importantly, try to find a back channel way to find out about your supplier's best non-prime material before they sell into the market at heavily discounted prices.  Finally, when a supplier trips up, use it to your advantage, so ask for something important and don't be surprised if you get it.
Also, a note to those of you who do not buy painted steel – this concept of creating a list of your needs and seeing if your company can utilize non-prime material works for bare substrate as well.  
Next time – Steel thickness and why square feet is more important than weight.
SMU Note: Mario Briccetti is the Principal of Briccetti & Associates a consulting firm dealing with supply chain. Previously he held vice president level or lead steel purchasing positions at Nordyne, Gibraltar Strip Steel and Metal Sales Manufacturing Corp. Mario can be reached at: Mario@MBriccetti.com
Latest in SMU Data and Models