Steel Mills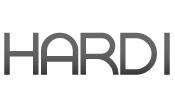 HARDI/ITR Construction Forecast (Part 1)
Written by Sandy Williams
January 18, 2014
---
Steel Market Update is a member of an association connected to the construction industry called HARDI. HARDI stands for Heating, Air-conditioning & Refrigeration Distributors International. HARDI and The Institute for Trend Research (ITR), an economic forecasting company, work together to gather economic data to provide a forecast to the HARDI members located in the United States and Canada. The information shared in our newsletter is only part of a much larger package seen by participating HARDI member companies.
Today's issue will cover the general economic overview as well as forecasts for the Northeast, Mid-Atlantic, and Southeastern Region.
Economic Overview
Mild expansion is expected throughout 2014 according to ITR based on leading economic indicators. Consumer spending, which accounts for two thirds of GDP, is at a healthy level with the debt-to-income ratio at the lowest level in 30 year. Increased health care costs and flat employment rates, however, may impact spending in 2014. ITR predicts a flat to moderate rise in interest rates in 2014 as the Federal Reserve eases off on the stimulus program. Housing starts and sales are expected to slow from the pace set in 2013.
Commercial lending rates are expected to move sideways in 2014 with only mild inflationary pressure in the first months of 2014. Consumer prices increased 1.5 percent over the past 12 months but inflationary pressure is expected to remain modest through the first half of 2015, says ITR. No major economic crisis is anticipated for the US in 2014.
Higher steel prices are supported by "tightening supply and rising iron ore prices" says ITR. The reduced steel production in China helped to push US prices higher. ITR anticipates slowing domestic construction markets and weak global economies will cause prices to falter in 2014.
Northeast
Housing construction: Housing construction permits neared a five year high in November with all states above year-ago levels. Connecticut shows some softening but is expected to reverse momentum. Home prices are up in all states. Permits are expected to rise through the first half of 2014, decline mid-year through early 2014 and then swing upwards again. Sector growth is expected to decline to -0.2 percent in 2014 followed by a surge of 21.6 percent in 2015.
Commercial construction: Commercial construction is expected to improve in the first half of 2014, with weaker conditions mid-2014 through mid-2015. Annual projects fell 5.5 percent year-over-year partly due to rising construction costs. The commercial sector is expected to see 9.6 percent growth in 2014 followed by 1.6 percent growth in 2015.
Mid-Atlantic
Housing construction: Housing permits levels are near record-highs in the Mid Atlantic but the growth rate is expected to slow in 2014. The Mid-Atlantic and DC areas contain eight of the ten wealthiest counties in the U.S. and ITR expects high-end work for HARDI members in those areas. New York City, New Jersey and Maryland are the fastest growing areas with only Washington DC showing decline in permit issuance. Home prices have been rising in the Mid-Atlantic region but the rate of increase is beginning to slow. ITR anticipates softening in the second half of 2014 before growth resumes in early 2015. The growth rate for the sector is expected to rise 0.9 percent in 2014 and 17.4 percent for 2015.
Commercial construction: Commercial construction was up 42.2 percent in the past year with some gains attributed to rebuilding from Superstorm Sandy in November 2012. Construction in eastern Pennsylvania is down 6.4 percent for the year and is likely to continue to weaken. Growth in Maryland, New Jersey and New York City are above historic norms and are due for correction in 2014, says ITR. Slower growth and falling activity are forecast for these areas. Commercial construction is expected to fall to -5.8 percent in 2014 with a recovery to 6.0 percent in 2015.
Southeast
Housing construction: The housing market in the Southeast is showing slower growth in six of the eight states in the region. Georgia is the shining star with permits increasing 50.5 percent annually and activity accelerating. Alabama is the only state in the region and US where permit issuance is declining, falling 6.2 percent in the last 12 months. Residential construction in the region, with the exception of Alabama, outpaced the rest of the US in 2013 but is expected to slow in 2014 before picking up again in 2015. Home prices have increased across the region with prices in Florida and Georgia up 12.0 percent and 11.1 percent, respectively, on a year-over-year basis. Both are still grappling with high foreclosure rates however—1 for every 392 housing units closed in Florida and 1 for every 995 units in Georgia. The annual forecast for housing construction calls for a drop to -3.0 percent in 2014, climbing back up to 15.9 percent in 2015.
Commercial construction: The Southeast experienced growth of 1.4 percent year-over-year but is the construction is beginning to decline. Commercial projects have fallen 7.6 percent but total square footage is up 23.9 percent, indicating larger projects. Five of the eight states in the region are experiencing growth while three are in contraction (North & South Carolina and Georgia). Construction was below expectations through Q3 2013, forcing ITR to revise their outlook downward for the first half of 2014. Overall, commercial construction activity is expected to rise 6.8 percent in 2014 and fall to -0.3 percent growth for 2015.

Latest in Steel Mills