Final Thoughts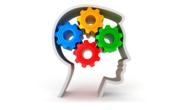 Final Thoughts
Written by John Packard
February 19, 2014
---
Tonight's issue is a mouth full. There are times when events occur which need more than 300 words to address. And, in the steel industry, there can be many viewpoints on the same subject. OCTG is one of those subjects. I hope you found the three articles from David Phelps, Paul Lowrey and Peter Brebach.
A reminder that I will be in Austin, Texas next week for the FMA Toll Processing Conference. This should be a very interesting conference (from my perspective) as it will focus on Advanced High Strength Steels (AHSS) which are being used to take weight out of automobiles and light trucks without sacrificing the strength of steel.
After Austin my next trip will be to the Association of Steel Distributors Annual Conference in Orlando, Florida. I will be speaking to the group on Saturday, March 22nd. The conference itself runs from March 20-22nd.
Then I will travel to Toronto to speak to the Toronto Steel Buyers & Associates on March 26th.
If you are planning on heading to Austin, Orlando or Toronto and would like to set up a private meeting (or just say hey) you can shoot me an email at: John@SteelMarketUpdate.com.
A note to our Premium Level members – we did send out a Premium Supplement newsletter this afternoon which expanded articles and forecast related to service center inventories (including our Apparent Excess/Deficit forecast) as well as an article on NAFTA automotive production. Premium members can also see the Premium articles in the News section of our website and can find the current and historical Premium Newsletters when logged into the website under the Newsletter tab. Executive members and non-members are not able to see the Premium content or the archived newsletters.
If any existing Executive member would like more information about upgrading to Premium please contact our office at: 800-432-3475 or by email at: info@SteelMarketUpdate.com.
As always your business is truly appreciated by all of us at Steel Market Update.
John Packard, Publisher

Latest in Final Thoughts