SMU Data and Models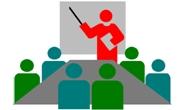 Steel Buyers Basics: Mitigating Supply Risk
Written by Mario Briccetti
March 9, 2014
---
In an earlier article I talked about price risk in steel and several strategies to hedge that risk.  Another, perhaps more important, steel buyer risk is continuity of supply.  Steel making is a difficult and dangerous activity, and a global one.  Unfortunately suppliers often make (and don't catch) unusable product.  Also, every year there seems to be a steel mill accident that takes out many tons of flat rolled steel supply for extended periods.  Add to that, there are political risks such as the type we see right now in Russia and the Ukraine or the type of risk associated with trade embargoes/taxes (both issues currently in the news).  Finally even if there are no problems with steel making, there can often be problems with transportation, trucks have accidents, rail shipments get held up, dock workers go on strike and ocean freight lines go out of business.
Supply risk is therefore a complex problem that does not have a one-size-fits-all solution.  At its core, evaluation of risk is a judgment issue.  Having said that there is a process a steel buyer can use to at least get a sense of the level of risk he faces in his supply chain and what he can do to lower that risk.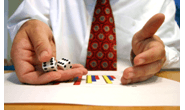 The first part of the process is to evaluate your current suppliers on their track record, their footprint size and their financial strength. Suppliers with good customer service (who supply quality product on time) in the past are likely to provide good service in the future.  Suppliers with large footprints have options when one of their plants is shut down.  Suppliers with money are more likely to keep their operations maintained and when there is a problem find ways to fix them quickly — find a second source for any supplier in serious financial difficulty (remember RG Steel?).
Second is to evaluate the material you buy.  Do you purchase items unique in terms of size or grade?  Steel buyers can order any size/grade they want, however if there is a problem and your size/grade is not common in the industry or stocked by service centers then finding replacement material will take months.  Have a backup plan for any unique item – either a second source (that you give some ongoing business to) or a plan to use another size of steel in place of the unique item (perhaps by slitting it).  Also, communicate with your operations/engineering team so they understand supply risks, (such as the extra cost in inventory for unique parts) and help them choose common types of parts.
Third, evaluate the freight risk.  Trucking steel has the lowest risk (because it is fast and because you can only lose 20 tons at a time).  Transporting steel by rail is riskier both because the amounts of steel are much higher and because (sorry rail lines) rail lines are notorious for poor service.  Finally, transporting steel by ocean freight is the riskiest freight proposition — the amount of steel may be thousands of tons and the lead-time is measured in months.  
Just like any supplier, evaluate your freight carriers for their historical service levels, footprint and financial strength.  Sometimes this is overlooked when your supplier handles the freight for you.  
Personally, I had steel on an ocean vessel, FOB US port, and then the freight line went bankrupt and could not pay docking or canal fees.  Fortunately our supplier was a large firm and they stepped in and paid those fees.  For overseas shipments you should be updated at least weekly on the status of the shipment so you have time to react to problems.  A buyer should have enough inventory to handle a multiple month delay for any item coming for overseas and/or a close second source for it.
Fourth, in a global supply chain there is political risk.  Buyers should keep current on the political situation around the world and how it affects the steel business (read the SMU!).   If you have a doubt about a particular situation don't accept your supplier's word that everything is OK, have a backup plan.  If the issue is unknown potential changes in import taxes (sometime retroactively applied) make sure you supplier can pay them and have it in writing that they will.
So in summary, to reduce supply risks choose good suppliers, have multiple sources of supply, keep a close eye on freight and the world political situation.  Also remember one more thing — perhaps the most important way to reduce your risk is to be a good customer and long term buyer.  Relationships are important in the steel business and a supplier who has trust and respect for you and your business is a supplier that will help you in times of trouble.
Mario Briccetti is the Principal of Briccetti & Associates a Supply Chain consulting firm. He graduated from Syracuse University with a BS and MS in Electrical Engineering. Since 2000 he has been in charge of purchasing for Nordyne (HVAC OEM manufacturer), Vice President of Purchasing for Gibraltar Strip Steel and most recently was Vice President of Purchasing for Metal Sales Manufacturing Corp a leading supplier of metal building panels. He can be reached at Mario@MBriccetti.com.
Latest in SMU Data and Models