Service Centers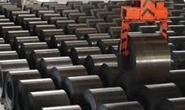 Fulton County Processing Expanding Pickling Capacity
Written by Sandy Williams
March 10, 2014
---
Fulton County Processing (FCP), a joint venture with Heidtman Steel, is expanding its pickling capacity at its facility in Delta, Ohio. The $20 million project will add a new 4 tank Butech Bliss/Nelson push/pull pickling line and is scheduled for completion in fourth quarter 2014. The steel processing expansion will add 82,000 square feet and include additional storage and rail car capacity.
The new line will feature anti-coil break roll technology and handle a maximum coil weight of 74,000 pounds. The minimum and maximum width is 24" to 74" with a gauge range starting of .060"- .375" x 72" up to .500 x 50". It will also include a Parsytec in line inspection system and shape correction unit for material up to .250" thick.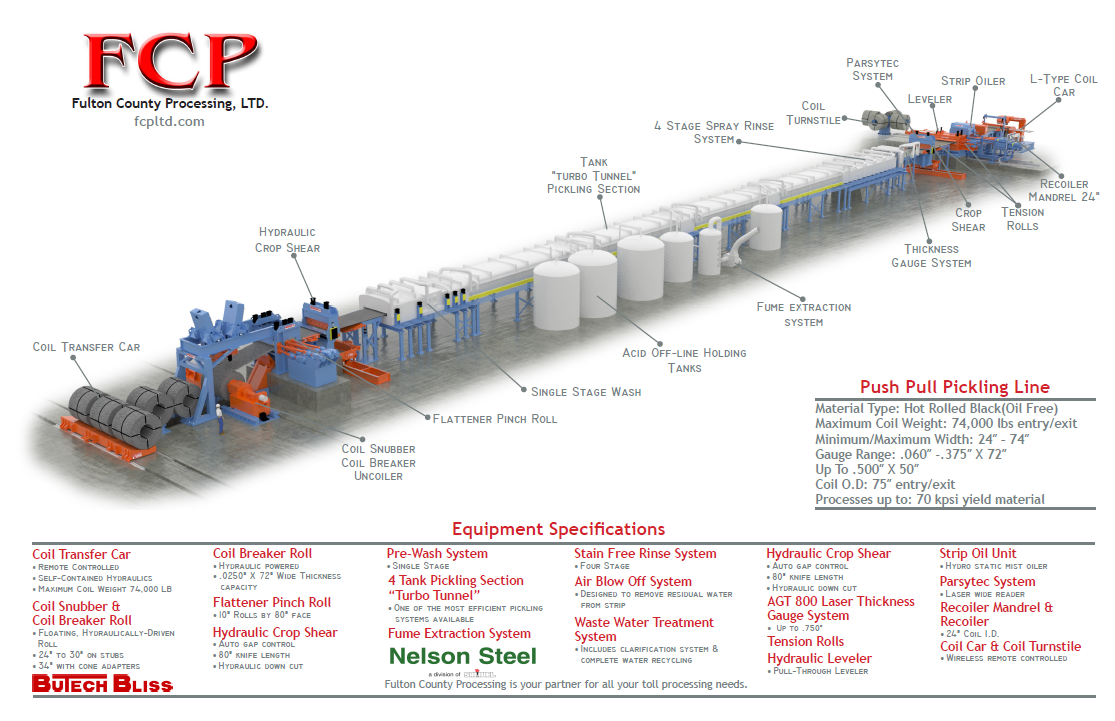 "This line will have all the bells and whistles that can be put on the line in today's market for a 100% toll processing service center," said John Grossheim, National Processing Manager, Heidtman Steel/Fulton County Processing. "This pickle line at FCP has been in the works for three plus years and now this dream is coming to life."
Fulton County Processing is located adjacent to Northstar Bluescope Steel in northwestern Ohio. The 240,000 square foot facility currently has three slitting lines and one pickling line with an annual capacity of 120,000 tons. The new line will increase pickling capacity to almost 500,000 tons and increase annual plant production capacity to over 1 million tons.
"This new line will not only increase the production capabilities of the plant," said Jeff Kunkel, General Manager at FCP, "but it will allow us to capture a significant amount of business that has been leaving the area. "
Fulton County Processing products are used for tubers, rackers, and guard rails as well as in some automotive and construction applications. The company primarily services businesses in the Midwest.

Latest in Service Centers