Economy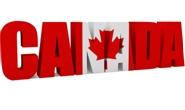 Steel Sales Boost Canada Manufacturing Sales in January
Written by Sandy Williams
March 17, 2014
---
Canadian manufacturing sales took its largest jump since February 2013, rising 1.5 percent to $50.4 billion. (Note all dollar amounts are Canadian: 1 Canadian dollar = $.90 US dollar.)
Sales were up in 45 percent of the manufacturing sectors in January with primary metal sales leading the gains. Sales for primary metals jumped 8 percent to $3.8 billion due to higher sales by iron and steel mills and ferro-alloy manufacturers, along with an increase in prices.
New orders increased to $54 billion from $52.6 billion in December and $50.8 billion in January 2013.
Manufacturing inventories were up 3.6 percent to $71.4 billion with higher inventory levels seen in almost all manufacturing industries. Aerospace product and parts led the inventory increase, jumping 6.7 percent to $8.1 billion. The higher value was partly due to the increase in value of the US dollar over Canadian currency (aerospace industry inventories are held in US dollars).
At current sales levels current inventories would be exhausted in 1.42 months compared to 1.39 months in December.
Unfilled orders rose 4.8 percent to $78.4 billion, with 75 percent of those orders within the aerospace industry. Machinery industry unfilled orders increased 4.3 percent after declining for the past five months. (Source: Statistics Canada)
Latest in Economy