Final Thoughts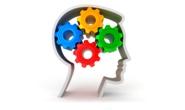 Final Thoughts
Written by John Packard
April 9, 2014
---
To our Premium Level members – just a quick note to let you know that we publish Premium articles to the front of the website prior to sending them out in a supplemental newsletter. We have been waiting for imports by product, port and country to become available before we send out a supplemental issue. However, in the meantime, we have two articles (Currency Update & Shipments of Sheet & Strip) on the website and available to you once you are logged in (non-Premium members cannot see these articles).
It's been a struggle to get lead times out of the domestic mills. We are seeing some mills with their order books closed and waiting before opening the month of July order books. We learned that the plate mills are into mid-July delivery. The shortest lead times we saw on hot rolled were out of Nucor Berkely at the week ending May 3rd for less than 60″ and the following week for wider than 60″ HRC. Most mills checked were running cold rolled and coated from late May into mid-June promise dates. AK Steel had perhaps the longest lead times with hot rolled out to the week of May 25th and cold rolled basically into the first week of July (coated was inquire only). However, there are a number of mills whose order books are currently closed as they try to get a handle as to exactly where their order books truly are at this moment (or waiting for the dust to settle on pricing).
A reminder that we have one spot left in our next Steel 101 workshop which will be held in Dearborn, Michigan on May 6 & 7 and will include a tour of the fully integrated Severstal Dearborn steel mill. You can find information on our website or you can contact our offices at 800-432-3475.
This continues to be a challenging week for many in the steel industry and next week doesn't look like it will be much different.
As always your business is truly appreciated by all of us here at Steel Market Update.
John Packard, Publisher
Latest in Final Thoughts