Final Thoughts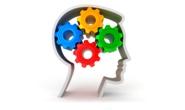 Final Thoughts
Written by John Packard
April 21, 2014
---
We learned today that ArcelorMittal will be taking down their #7 blast furnace at Indiana Harbor for two months: June & July 2014 (scheduled maintenance). The #7 furnace is capable of producing up to 11,500 tons of molten pig iron per day when ready at full capacity. Our assumption is US Steel Gary Works should be back to running at full capacity by then. Great Lakes is still an open question. There will also be a lot of catching up to do by US Steel. What impact will taking #7 down for the months of June and July have on overall steel production?
We also learned today from AK Steel that their blast furnaces are also running at reduced capacities due to the issue of iron ore shipments on the Great Lakes and the lack of vessels (due to ice). They are making up the difference with their EAF at Butler as well as slabs bought on the international market. Mr. Wainscott believes it could take all summer and potentially all year to catch up on iron ore shipments.
We have asked US Steel to comment on the status of their facilities and also to comment on the Water Resources Development Act but, as of our publication deadline we had not received a response from the mill.
I want to take a moment to welcome our newest members. We have been expanding a number of companies from single individual accounts to corporate accounts and we continue to add Premium and Monthly Level members as well. Thank you for joining or adding to your SMU membership.
This week continues to be a busy one as there are a number of companies releasing earnings on Thursday including Nucor and Reliance Steel & Aluminum.
We are looking for comments from company's who are having issues with logistics – especially trucking or rail related. If you have something you would like to share with us you can do so by sending an email to: John@SteelMarketUpdate.com.
Sandy Williams of SMU will be attending the Association of Steel Distributors regional meeting in Pittsburgh on Thursday of this week. Next week I will be in Chicago to attend the Metals Industry Boy Scout Dinner.
As always your business is truly appreciated by all of us here at Steel Market Update.
John Packard, Publisher

Latest in Final Thoughts