Economy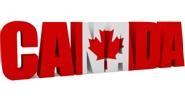 March Manufacturing in Canada up 0.4%
Written by Sandy Williams
May 15, 2014
---
The Canada Monthly Survey of Manufacturing, March 2014 was just released indicating a 0.4 percent improvement in manufacturing sales in March.
Higher sales were seen in food, machinery and plastics & rubber, but were offset by declines in paper, petroleum and coal products. Two thirds of the manufacturing sector had increased sales in March with sales of both durable and non-durable goods increasing 4 percent.
Primary metal sales increased to CAN $3,846 million, up 0.2 percent from February and 0.9 percent year over year. Fabricated metal product sales totaled CAN $2,850 million, an increase of 1.7 percent from February and 1.9 percent from March 2013.
Transportation equipment in March showed no change from February but was up 4.9 percent y/y. Machinery sales increased 3.3 percent from the previous month and 7.6 percent from March 2013.
New orders fell 19.9 percent to $50.2 billion in March. Unfilled orders declined by 0.8 percent following a 15.4 percent gain in February. The decline was attributed mostly to the drop in orders for transportation equipment which represented almost three-quarters of total orders.
Inventories increased 0.2 percent during the month. The inventory to sales ratio (time required to exhaust inventories at current sales rate) was unchanged in March.
Latest in Economy