Steel Mills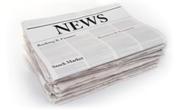 USS Among Victims of Chinese Cyber-Espionage
Written by Sandy Williams
May 20, 2014
---
Five members of the Chinese military have been charged with economic cyber-espionage against American companies including US Steel, Alcoa, Westinghouse Electric Company, Allegheny Technologies Inc., United Steel Workers Union and SolarWorld.
The military unit allegedly hacked into private sector companies to gain trade secrets between 2006 and 2014 to give competitive advantages to Chinese companies.
"In sum, the alleged hacking appears to have been conducted for no other reason than to advantage state-owned companies and other interests in China at the expense of businesses here in the United States," said Attorney General Eric H. Holder at a news conference at the Justice Department. "This is a tactic that the United States government categorically denounces."
Holder said the stolen trade secrets and business information were "significant and demands an aggressive response."
He added that the Obama administration "will not tolerate actions by any nation that seeks to illegally sabotage American companies and undermine the integrity of fair competition in the operation of the free market."
The Department of Justice summary below details the indictments against Wang Dong, Sun Kailiang, Wen Xinyu, Huang Zhenyu, and Gu Chunhui, who were officers in Unit 61398 of the Third Department of the Chinese People's Liberation Army (PLA), for their involvement in spying on US Steel, USW and ATI.
"In 2010, U.S. Steel was participating in trade cases with Chinese steel companies, including one particular state-owned enterprise (SOE-2). Shortly before the scheduled release of a preliminary determination in one such litigation, Sun sent spearphishing e-mails to U.S. Steel employees, some of whom were in a division associated with the litigation. Some of these e-mails resulted in the installation of malware on U.S. Steel computers. Three days later, Wang stole hostnames and descriptions of U.S. Steel computers (including those that controlled physical access to company facilities and mobile device access to company networks). Wang thereafter took steps to identify and exploit vulnerable servers on that list.
"In 2012, USW was involved in public disputes over Chinese trade practices in at least two industries. At or about the time USW issued public statements regarding those trade disputes and related legislative proposals, Wen stole e-mails from senior USW employees containing sensitive, non-public, and deliberative information about USW strategies, including strategies related to pending trade disputes. USW's computers continued to beacon to the conspiracy's infrastructure until at least early 2013.
"In 2012, ATI [a producer of special steel and alloy products] was engaged in a joint venture with SOE-2, competed with SOE-2, and was involved in a trade dispute with SOE-2. In April of that year, Wen gained access to ATI's network and stole network credentials for virtually every ATI employee."
A representative of the USW told SMU, "While the findings are troubling and we take them quite seriously, due to the ongoing investigation, we are not making further comment." Likewise, US Steel is referring all comments to the Justice Department.
So far the China's Foreign Ministry has denied the charges as "fabricated facts" that "seriously violates basic norms of international relations and damages Sino-U.S. cooperation and mutual trust."
John Carlin, assistant attorney general for national security, said at the news conference that China has challenged the US to back up assertions of spying. "Well today we are," he said. "To be clear, this conduct is criminal," added Carlin. "And it is not conduct that most responsible nations within the global economic community would tolerate."

Latest in Steel Mills