Steel Products Prices North America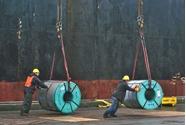 Flat, Long, and Semi-Finished Imports through May 2014
Written by Peter Wright
June 3, 2014
---
Licensed data for May was updated on June 3rd through the Steel Import Monitoring System of the US Commerce Department. The SMU publishes several import reports ranging from this very early look using licensed data to the very detailed analysis of final volumes by district of entry and source nation which is published in our premium product. The early look, the latest of which you are reading now, has been based on three month moving averages (3MMA) using May licensed data, April preliminary data and March final data. We recognize that the license data is subject to significant revisions but believe that by combining it with earlier months data in this way gives a reasonably accurate assessment of total volume as early as possible. The main issue with the license data is the month in which the tonnage arrives. We are currently investigating the relationship between licensed tonnage and month of arrival in this newsletter. Stay tuned.
Figure 1 shows the 3MMA through May licenses for semi-finished, flat and long products. Flat includes all hot and cold rolled sheet and strip plus all coated sheet products plus both discrete and coiled plate. The anticipated import surge is now underway for each of these major categories.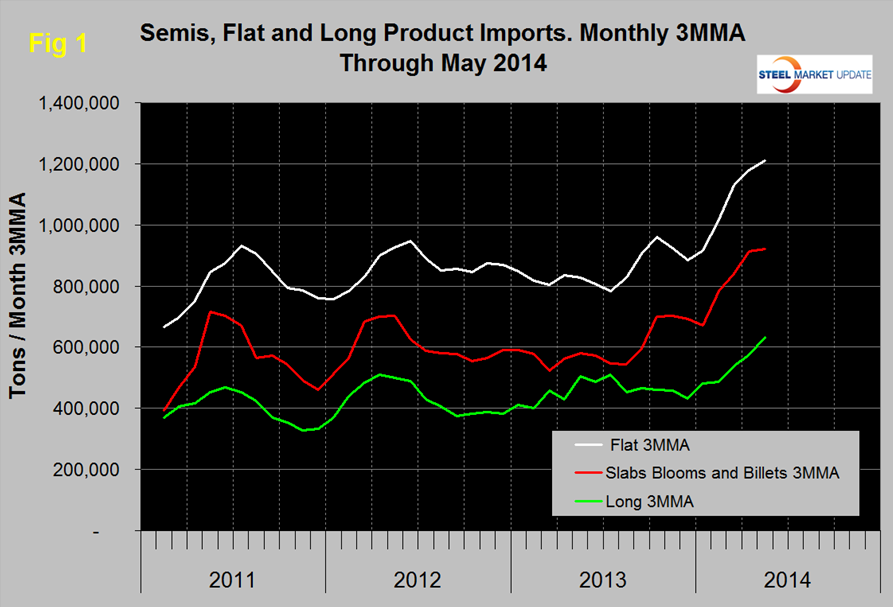 Figure 2 shows the trend of sheet and strip products since January 2011. Only tin plate and electro-galvanized sheet have been spared from the current surge.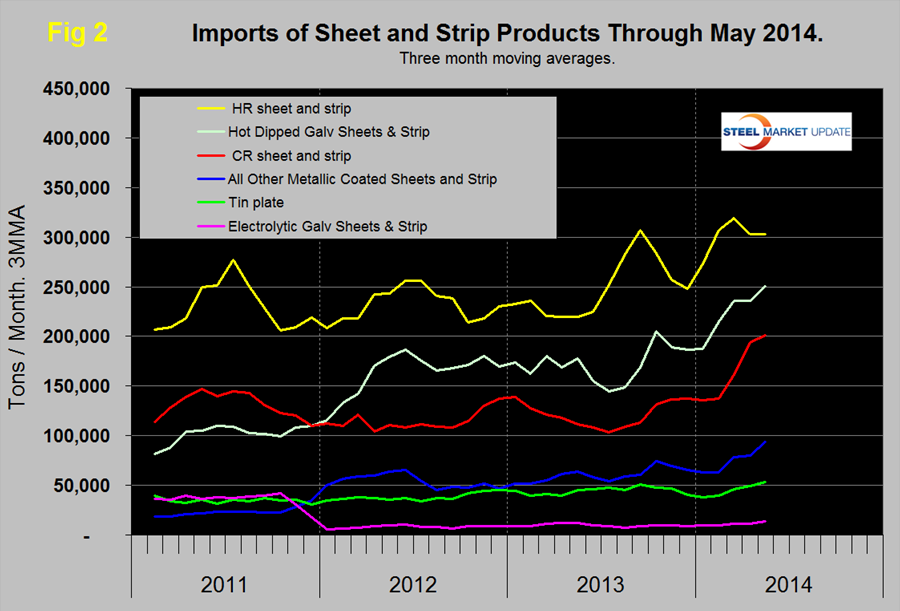 Table 1 provides a detailed import analysis and compares the average monthly tonnage of the three months through May, with both the same period last year and with three months through February. The total tonnage of all hot worked products averaged 2,562,680 tons per month in three months through May, up by 27.0 percent year / year and by 21.3 percent since three months through February. Semi-finished imports were up by 58.5 percent y / y, flat rolled products were up by 46.1 percent and long products by 25.3 percent. Table 1 shows the tonnage and percent change for all the major product groups and for sheet products in detail. The average monthly tonnage of sheet products in three months through May increased by 283,258 tons or 43.3 percent year over year.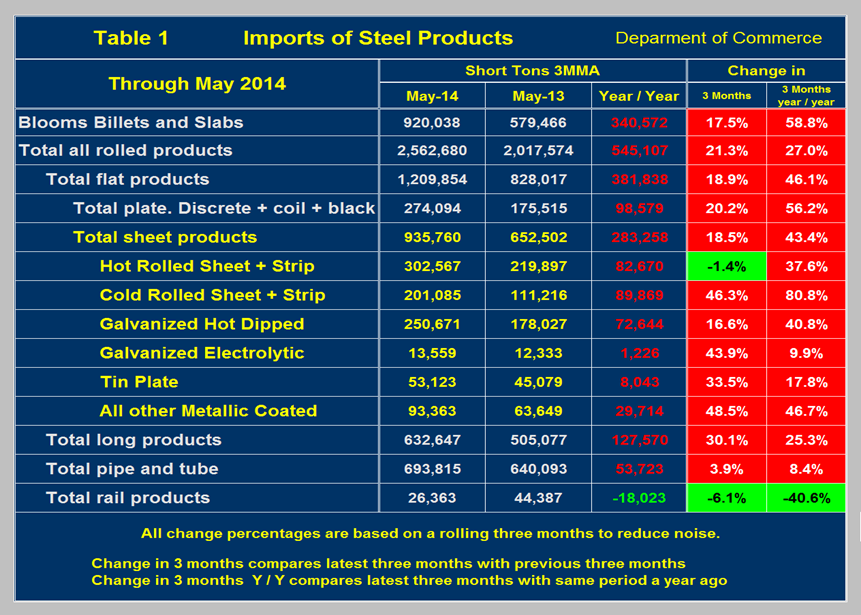 Long products, led by a surge in heavy structurals and wire rod, fared somewhat better than flat rolled in this analysis. Imports of pipe and tube had only a minor increase and imports of rail products declined, particularly on a year over year basis.

Latest in Steel Products Prices North America