Steel Mills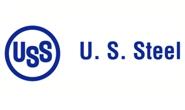 US Steel to Idle Two OCTG Facilities
Written by Sandy Williams
June 3, 2014
---
US Steel says it will indefinitely idle two tubular manufacturing facilities in McKeesport, Pennsylvania and Bellville, Texas in early August. US Steel reported that the decision is a result of poor business conditions due to unfairly traded tubular steel products imported into the United States. The shutdown of the two facilities will impact approximately 415,000 net tons of OCTG production. As a company, US Steel has the ability to produce 2.8 million net tons of OCTG products when all of their facilities are up and running.
Approximately 260 employees will lose their jobs due to the shutdown, 45 professional and management members and 215 union members. Workers at the facilities have been advised of the closures and a notice was issued to employees under the Worker Adjustment and Retraining Notification (WARN) Act.
Idling of the two operations will reduce US Steel's tubular facilities from 10 to 8 but will increase profitability as the company adjusts to meet future customer demand. US Steel will continue to operate facilities Alabama, Arkansas, Ohio and Texas.
"U. S. Steel remains fully committed to the tubular products business and to serving our tubular customers," said President and CEO Mario Longhi. "While these are difficult decisions, they are necessary in order to return our company to sustainable profitability and position us for future growth. We will continue to fight unfair trade by foreign competitors who are creating a detrimental impact and threat to middle-class paying manufacturing jobs."
Import of OCTG in April increased 15 percent year to date according to preliminary US Census data and the American Iron and Steel Institute (AISI).
US Steel has been a strong supporter of U.S. trade regulations on imports of steel from foreign countries. The company, along with other U.S. steel manufacturers, has filed anti-dumping actions with the US Department of Commerce on unfair trading and dumping of foreign Oil Country Tubular Goods (OCTG). Mario Longhi was one of several steel executives to meet with members of the Congressional Steel Caucus in March to plead the industry's case against unfairly traded imports.
At that time, Longhi told Congressional members, "All we ask for is a level playing field – the one our trade laws promised we would have."
Steel Market Update has a more detailed article on the oil country tubular goods situation in this newsletter as imports coupled with new capacity are adding new levels of competition and something has to give in the process.

Latest in Steel Mills