SMU Data and Models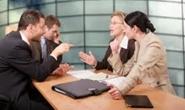 Steel Mill Negotiations: Big Movement on All but Galvalume
Written by John Packard
June 5, 2014
---
As mentioned in the article on steel mill lead times included in this newsletter, we tend to see steel mills as more willing to negotiate steel prices as order books begin to get leaner and lead times begin to shrink. We are seeing some retrenchment of lead times and, at the same time, our recent market analysis is pointing toward much higher percentages of our respondents reporting the steel mills as willing to discuss flat rolled steel pricing.
Hot rolled appears to be the most fluid product with those reporting the mills as willing to negotiate hitting the 86 percent level. This is a level not seen since the end of the 1st Quarter 2014.
Cold rolled also saw an increase moving from 42 percent to 61 percent. As with hot rolled above, cold rolled is at a level not seen since late first quarter.
The number of our respondents reporting galvanized prices as negotiable rose from 56 percent in the middle of May to 69 percent this week.
The one item where we saw a small reduction was in Galvalume as only 60 percent of our respondents are now reporting mills as negotiable on pricing compared to 64 percent a couple of weeks ago.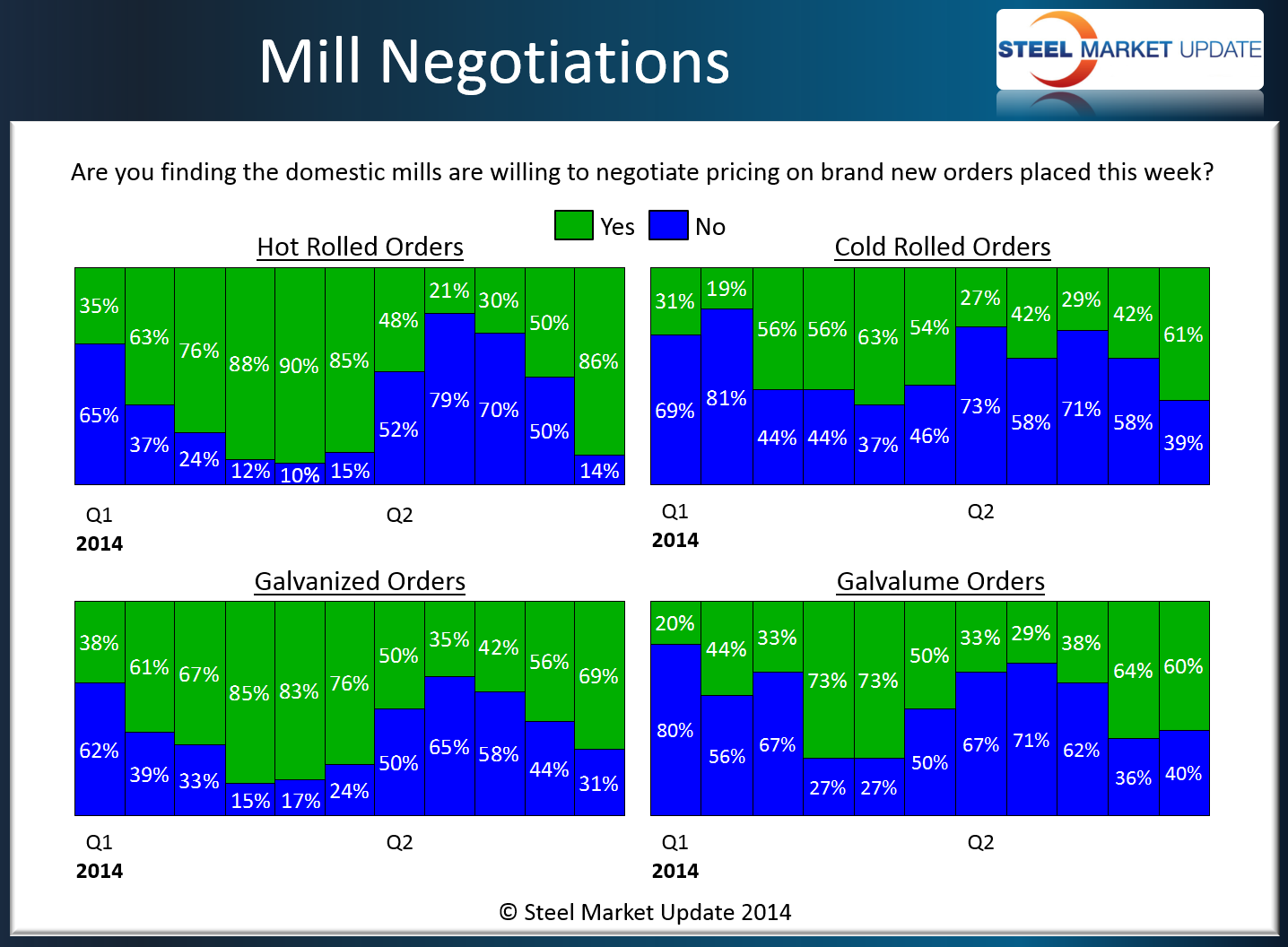 Latest in SMU Data and Models