Steel Mills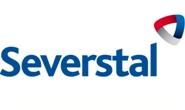 Bids for Severstal NA Pointing Toward SDI as Lead Bidder
Written by John Packard
July 7, 2014
---
Our sources close to the process are advising Steel Market Update that bids on the Severstal North America steel mill assets are due on July 2, 2014. If, and if is a big question with this potential transaction, the bids are acceptable to the Russian parent company, the deal to sell the mills could be signed by the end of July. But, as one participant put it to us earlier this week, "We don't know what they are really thinking frankly. Maybe he'll sell it, maybe he won't."
We understand that CSN is once again one of the bidders for both plants. This was confirmed by the Wall Street Journal which put out an article on the subject during the month of June.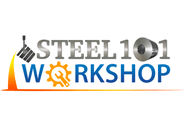 From our sources we are hearing that US Steel is also a serious contender, although there is a question as to how US Steel will be able to afford the mills.
AK Steel has also been mentioned as having interest in the downstream portion of Dearborn. The rumor has Steel Dynamics (SDI) and AK Steel working together on a potential bid for the two mills. In early July we heard that SDI may indeed be the lead bidder and have the inside track on the mills should Severstal decide to divest themselves of the two steel mills.
CSN has been getting the reputation as always being the bridesmaid and never the bride. The company was reported to be the lead bidder for the ThyssenKrupp Steel USA Calvert, Alabama plant only to lose it to the ArcelorMittal/Nippon Sumitomo joint venture. Prior to that the company tried to purchase Sparrows Point and Wheeling Pittsburgh Steel, neither mill exists any longer due to the RG Steel bankruptcy. As the month of July began, CSN has been mentioned as a potential bidder for Gallatin which is an EAF mill owned jointly by Gerdau and ArcelorMittal Dofasco.
One of the metals and mining analysts told us, "I'm not sure that Mordashov will actually sell because the likely bid are well below his investment…The Columbus mill may be the best flat rolled mini-mill in the country, but Severstal probably has $1.5 billion invested…It is also getting new competition from AM/NSSMC and maybe Big River. The key may be that Mordashov may need almost $3 billion, but the likely bids could be a lot less. The wild card may be CSN, which could have the money (I don't know if the money on their balance sheet is really available). They seem to have trouble pulling the trigger."
Severstal NA is the fourth largest steel mill in the United States with two steel making facilities: Dearborn (MI) and Columbus (MS). The total steelmaking capacity at Columbus is 3.1 million tons while the Dearborn facility has the ability to make approximately 2.5 million tons but has additional rolling capacity on their hot strip mill and upstream operations.
Photo above is of Severstal Dearborn exit end of the new galvanizing line. Photo taken by Severstal during one of our Steel 101 workshop tours.

Latest in Steel Mills