Steel Mills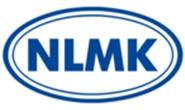 NLMK USA Sales Up for Q2 and H1
Written by Sandy Williams
July 24, 2014
---
NLMK USA sold 538,000 tonnes (593,033 net tons) of steel in the second quarter of 2014, an increase of 17.8 percent following low sale volumes in first quarter due to unfavorable weather conditions. Steel sales for the first half of 2014 totaled 994,000 tonnes (1.095 million net tons) due to stronger US demand, an increase of 10 percent year over year.
Second quarter rolled steel output increased by 19.7 percent quarter over quarter to 541,000 tonnes (596,340 net tons). At NLMK Indiana, electrical equipment repairs led to crude steel production falling by 7.2 percent q/q to 157,000 tonnes (173,059 net tons). NLMK USA steel capacity utilization rate was at 81.4 percent for the quarter.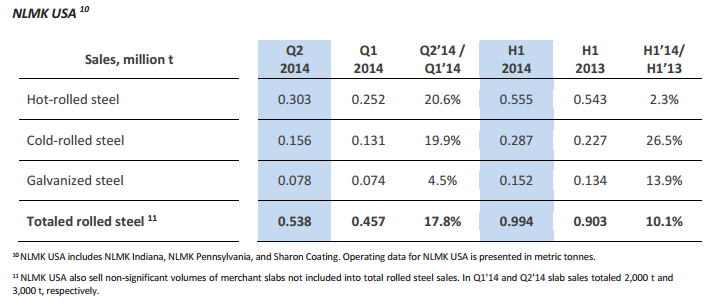 For the first half of 2014, NLMK USA total rolled steel production was up by 11 percent to 933,000 tonnes (1.03 million net tons). NLMK Indiana crude steel production was 326,000 tonnes (359,347 net tons), down 3.5 percent y/y.
In the first half of 2014, NLMK USA companies purchased 686,000 tonnes (756,172 net tons) from NLMK's Lipetsk site for rerolling.
NLMK Group sales totaled 3.854 million tonnes (4.25 million net tons) for the quarter with rolled products growing by 11.9 percent to 2.774 million tonnes (2.5 million net tons) Steel output for the Group fell 3.5 percent quarter over quarter to 3.774 million tonnes (4.16 million net tons) due to blast furnace repairs at the Lipetsk site. NLMK expects steel output to grow to 4 million tonnes (4.4 million net tons) in Q3.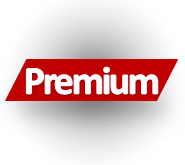 SMU Note to Premium Level Members: During the 1st 6 months 2014 the U.S. steel mills imported 1.756 million net tons of semi-finished steels (slabs) from Russia. This is based on final census data for the first 5 months and license data for the month of June. NLMK exports from their Lipetsk mill accounted for 43 percent of the total Russian slab shipments to the U.S.
Out of curiosity SMU reviewed the most recent imports by product, port and country to see what we could learn from the data. The U.S. received 320,000 tons of slabs from Russia during the month of May. The largest portion went to the port of Philadelphia with 160,000 tons (most likely NLMK material but could include shipments to AK Steel). We saw 59,000 tons go to Mobile (AM/NS Calvert) and 78,000 tons to the Columbia-Snake port in Oregon (Evraz). The balance of the tons went to Houston, Texas.

Latest in Steel Mills