Economy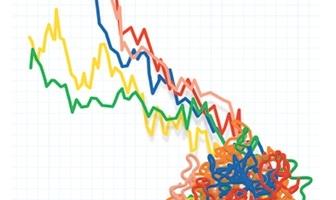 AIIS Says Trade Wars Produce No Winners
Written by Brett Linton
August 7, 2014
---
Below is a press release from The American Institute for International Steel (AIIS) regarding their response To Russia's agricultural import restrictions:
Falls Church, VA. August 7, 2014. Russia's retaliatory ban on U.S. and EU food imports announced yesterday signals a significant worsening in diplomatic and economic relations between the countries involved, and could presage further rounds of more significant economic sanctions on Russia that might affect steel.
Specifically, we are concerned that Russia's actions yesterday may increase the likelihood that the revised U.S.-Russia agreement suspending the U.S. antidumping investigation on hot-rolled steel from the Russian Federation is in more significant jeopardy than it was before the Russian import bans were imposed. We strongly believe that any final Department of Commerce decision on whether to terminate this agreement should be made on the basis of an impartial assessment of the facts and evidence presented with respect to the request to terminate the agreement—which we believe is working as intended—and not on the basis of any geopolitical considerations.               
There are certainly strong reasons to be concerned about the WTO consistency of Russia's just-announced agricultural import restrictions, particularly because some or all of them appear to be based on scientifically unjustified sanitary and phytosanitary (SPS) risk assessments, or on no science-based risk assessments whatever, contrary to WTO rules.
Also, although Russia's agricultural import restrictions are not large in overall terms–at least initially–they also appear to be aimed to some of our highest value agricultural products, such as beef, chicken, and pork. It is no coincidence that these are the products that Russia targeted. We know from experience that once an export market is lost, it is very difficult to get it back.
No doubt there will be mounting pressure for the United States and Europe to escalate its response to Russia's new trade measures. Any response by the United States, the EU, and others in the form of new trade restrictions, or other actions with only an attenuated connection to Russia's agricultural import bans, should only be undertaken with the greatest care, after consulting with those who might be adversely affected. As we learned with the Smoot-Hawley tariff in the 1930s, trade wars produce no winners.

Latest in Economy