Final Thoughts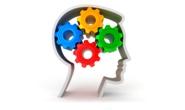 Final Thoughts
Written by John Packard
August 8, 2014
---
As of Monday we will have 16 working days before our 4th Steel Summit Conference (22 total days) and the work only gets more intense for those of us working to put on a great conference. There is still time to register which you can do on our website: www.SteelMarketUpdate.com or by calling our office: 800-432-3475.
As we prepare to host our 4th conference we are also working on putting together a special sales consulting workshop for a steel service center. If this is something of interest to you, your company or your organization please contact me at: John@SteelMarketUpdate.com.
Plus we are holding our next Steel 101: Introduction to Steelmaking & Market Fundamentals workshop in Fort Wayne, Indiana in early October. This workshop includes a tour of the Butler, Indiana facility of Steel Dynamics. If you have never seen an electric arc furnace melting a charge to make new steel…if you have never seen a continuous caster…if you have never seen a hot strip mill, pickle mill, cold mill and galvanizing line then you may want to participate in this workshop. The dates are October 7 & 8 and details can be found on our website.
We have been told by U.S. Steel that they still intend to conduct maintenance on one of their blast furnaces at Edgar Thompson Works. Edgar Thompson Works. USS told us the maintenance would occur prior to the end of 3rd Quarter 2014. We are hearing from other sources that the furnace will be prepared during the middle of August and should be down by September 1st. There are two small furnaces at Edgar Thompson Works. The number 1 furnace is rated at 3450 net tons per day of pig iron production.
Here we are in the middle of August and supply issues continue to be the topic of discussion.
A note to our Premium Level members, we will have a supplemental issue for you early this week.
As always your business is truly appreciated by all of us here at Steel Market Update.
John Packard, Publisher

Latest in Final Thoughts