Scrap Prices North America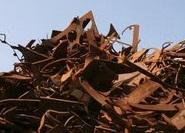 Ferrous Scrap Prices for September: Firm Sideways to Up $10-$20
Written by John Packard
August 24, 2014
---
Steel Market Update (SMU) had been hearing that we should expect sideways scrap prices as we move into September. However, over the last couple of working days the signals are now pointing toward a strong sideways to slightly higher tilt to ferrous scrap pricing. We have heard numbers could go up as high as $10 to $15 per gross ton above the August levels.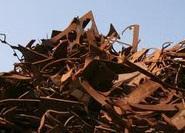 In an email to SMU, scrap guru Mike Marley of SteelPrices.com (and one of our speakers at this year's Steel Summit Conference in Atlanta) pointed to scrap exports as being key to prices in September. "At this point I'm still in the sideways school, with a few exceptions.  Let's talk about exports first because that could be the driver.  If exports to Turkey are on the rise as some believe, that could have an impact along the East Coast.  I believe the Turks have sucked dry all the western European export yards.  Also, they can't get any scrap or semi-finished from Ukraine and no scrap from Russia.  Different reasons for the two countries.  For Ukraine it's the war.  In Russia the barge operators are busy hauling grain.
"It doesn't matter much what the prices do.   If the tonnage is significant—four or five more cargoes, say—that could create a bidding war between the docks and mills along the coast.  They have been enjoying discounts on HMS and shredded of as much as $30 per ton below what the mills in Pittsburgh and Ohio have been paying.   Also, if export get more active, how far inland will the exporters reach to get scrap?    I focus  on the export market in this week's  report.    When the docks are paying big numbers, word of that spreads quickly and every dealer will be looking for a higher price and not just from the docks, from the mills as well.    They can be very disruptive to a market and to make matters worse, they buy throughout the month not just during the first week of a month like most U.S. mills."
Marley reported to SMU that supplies of No. 1 busheling and prime bundles "have tightened up." There is a normal slowdown to auto production in July and August. The question he asked is, "If auto sale are slowing and they are cutting production that could be and ominous sign for both steel and scrap."
From one of our east coast sources we heard the case for sideways to higher prices as demand is strong on both the export and at the domestic steel mills, "I had been a firm believer in at least a sideways market for September but over the last few days I have heard talk from mills in the south and mid-west about higher prices by $10-$20/GT.  Demand is solid – both domestic and export.  And flows into our yards are my as good as they were a month ago.
"Any reduced buying by USX-ET probably won't have a much of an impact on the market.  Tube City which is next door to that mill but not shredding these days has taken a little local capacity out of the market.  Frankly, at this point I don't see prices lower than August levels, barring a significant event of economic weakness, until sometime in 2015.  And that would assume a drop in domestic and/or global demand for steel.  The finished steel imports are a factor and their influence will get larger and larger.  But if demand continues to grow my guess is that they will be absorbed.  We could see some trading next week but with the sentiment I don't expect dealers to rush into making deals."  
From the Chicago area we heard from one of our sources that the expectation is for firm to slightly higher prices as the "operating rates at mills are good" with many being booked into October. The restart of the ArcelorMittal #7 blast furnace at Indiana Harbor will also impact the market and tighten up scrap in the Chicago and Northern Indiana region.
With the Labor Day Holiday quickly approaching we could see some deals done this week. If there is a wide spread between what the mills are willing to pay and what the dealers are willing to sell, we could see prices taking into the second week of September before they settle.

Latest in Scrap Prices North America