Steel Products Prices North America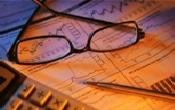 Comparison of Galvanized Coating Extras
Written by Brett Linton
August 28, 2014
---
Buyers of galvanized steel know that one of the most critical pieces of building pricing is adding the cost charge by the steel mill to apply zinc to steel. If you have had a chance to explore the 'Resources' section of the Steel Market Update website, you may have come across our Steel Mill section where we house furnace status information, individual mill price extras, a comparison of coating extras, etc. With many of the mills recently announcing revised galvanized coating extras, we have updated a number of the mills extras and we are revising our mill by mill comparison. Below is a snapshot of the galvanized G90 table from the 'Galvanized Extras' page.
We will continue to adjust the extras over the coming days and we will revise our mill by mill comparison to assist our customers in their negotiations and decision making process.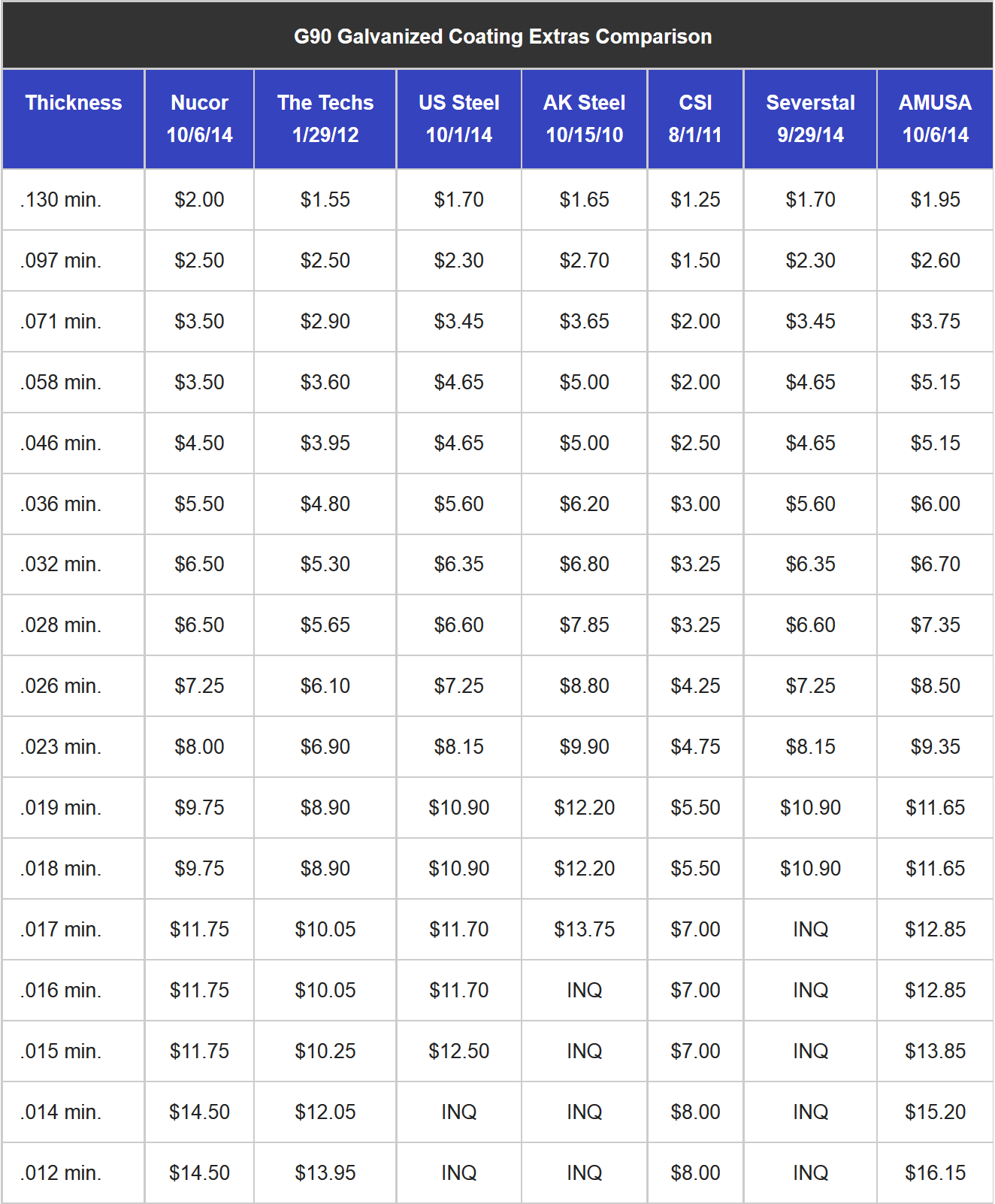 So how do the new extras compare to the what they were previously?
US Steel increased their extras from $0.10 to $2.25 per cwt depending on the product dimension and coating weight desired. Click here to view their latest galvanized coating extras. Note that the previous extras are listed at the bottom of the page. 
Severstal Dearborn extras rose by $0.20 to $2.70 per cwt. G30, G60, and G90 products appear to match those released by US Steel earlier this week. Visit this page to view their extras on our site. We are still inputting the new extras for Severstal Columbus which matched those of Nucor.
ArcelorMittal extras increased by $0.30 to $3.20 per cwt depending on the product. Click here to view the latest ArcelorMittal coating extras. 
Check back to our website as we update the CSN, SDI & The Techs and NLMK (Sharon Coatings) extras.
Latest in Steel Products Prices North America