Final Thoughts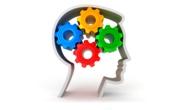 Final Thoughts
Written by John Packard
September 10, 2014
---
I am hearing that the closing date for both AK Steel and Steel Dynamics (SDI) on the Severstal Dearborn and Columbus assets could come as soon as next Monday, September 15, 2014.
We have two articles in tonight's edition of SMU regarding imports, One from Peter Wright's perspective and one that I worked on most of the day today. The market still thinks dumping suits are coming on flat rolled (me, I am not so sure). There are reasons why any filing would occur prior to the end of the month. But, there are no guarantees that there will ever be a filing at all. I would like to hear your opinion on the subject. You can reach me at: John@SteelMarketUpdate.com.
Just a quick reminder that there are about 5 spots left in our next (and last one for this year) Steel 101: Introduction to Steelmaking & Market Fundamentals workshop which will be held on October 7 & 8, 2014 in Fort Wayne, Indiana. Details can be found on our website or you are welcome to contact our office at 800-432-3475 or me personally by email: John@SteelMarketUpdate.com with any questions you might have. We already have a great group registered (both male and female) and we are looking forward to another positive experience both in class as well as at the tour of the SDI steel mill.
Today's date is September 11, 2014.
Eleven years ago I was at the Atlanta airport about to board a flight to Buffalo, New York. Needless to say, I was never able to board that flight due to the events that took place that morning in New York City, Washington, D.C. and in a field in Pennsylvania.
The twin towers have been replaced by the Freedom Tower – One World Trade Center is what I think is the official name but I will know it as the Freedom Tower. Rising 1776 feet as a way of showing our resolve as a nation to pick ourselves up and to continue on.
Take time to enjoy friends and family.
As always your business is truly appreciated by all of us here at Steel Market Update.
John Packard, Publisher

Latest in Final Thoughts