Steel Mills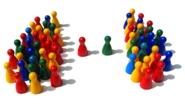 The New Landscape After Consolidation
Written by John Packard
September 16, 2014
---
On Monday, Nucor announced their intention to acquire Gallatin Steel and its approximately 1.8 million tons of hot rolling capacity. Today, AK Steel and Steel Dynamics (SDI) completed the purchase of the Severstal North America assets. The biggest pieces of the Severstal deal are the Dearborn steel mill, which went to AK Steel, and the Columbus steel mill, which went to SDI.
By the end of this calendar year, approximately 8.8 million tons of steel making and rolling capacity will have changed hands and the number of competitors in the marketplace will have been reduced by two. Everyone is going to need a new playbook in order to recognize all of the players. Brian Robbins, CEO of MidWest Materials, Inc. and President of the Association of Steel Distributors was supportive of the consolidation of the industry. He told SMU in an email earlier today, "The recent M&A activity in the steel industry has been quite exciting.  The preservation of our steel assets under the stewardship of world class domestic steel suppliers will hopefully inspire competition that improves each mill, their capabilities, and the quality of the products they supply.  It should also help encourage stabilization based more on true market dynamics rather than short-term individual mill needs, with the larger mills directing each specific location's efficiencies as part of their portfolio of assets."
Here is how we see the various mill options by the end of this calendar year: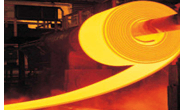 The medium and light gauge flat rolled steel industry in the U.S. and Canada will have been reduced to the following  eight producers: Nucor, US Steel, ArcelorMittal (USA and Dofasco), AK Steel, Steel Dynamics, NLMK (Portage, Indiana), Northstar Bluescope and Essar Steel Algoma.
To that list we add California Steel Industries (CSI) which converts slabs, NLMK USA (Pennsylvania) which also converts slabs, USS/Posco which converts hot bands, CSN (Terre Haute, IN) which converts either hot bands or full hard cold rolled, Wheeling Nisshin which converts full hard cold rolled, Steelscape which converts hot bands or full hard cold rolled and Ternium which converts full hard cold rolled.
When looking at plate and the heavy end of the hot rolled market we have the following producers: Nucor, SSAB, ArcelorMittal, Essar Steel Algoma, JSW Steel, LaTourneau and Evraz.
When looking at galvanized products we now have the following companies involved: Nucor, US Steel, ArcelorMittal USA and Dofasco, AK Steel, Steel Dynamics (includes The Techs), NLMK Pennsylvania, California Steel, CSN, USS/Posco, Steelscape, Ternium and Wheeling Nisshin (Spartan Steel Coating will become a joint venture between Worthington and AK Steel).
The mills at risk will be the conversion mills not located near port facilities who must rely upon the domestic steel producers for their substrate.
The latest industry acquisitions may open the door for further consolidation of downstream operations which convert hot band or full hard cold rolled to value added coated products. Mill operations that are "squeezed" in tight markets by their suppliers and find substrate either extremely expensive or difficult to source in North America, may end up as potential sales.
We also have to watch what will happen to the U.S. Steel Canadian operations based on their announcement of a restructuring by the end of 2015. Is USS potentially preparing to put the company up for a sale?
This will bear watching in the coming months as Nucor, SDI and AK Steel absorb the Gallatin and Severstal operations into their companies and we learn more about USS intentions.

Latest in Steel Mills