Steel Mills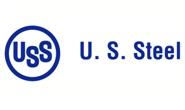 US Steel Canada Assets to be Put on Auction Block
Written by Sandy Williams
September 25, 2014
---
US Steel Hamilton Works will be put up for sale within two months according to court filings by US Steel Canada's President and General Manager Michael McQuade. Lake Erie Works is expected to be placed for sale by March 15, 2015.
A statement by US Steel Canada Director, Government and Public affairs follows:
"From the outset of the restructuring process, U. S. Steel Canada has been clear that all possible solutions would be explored. To speculate on the outcome of the process at this time would be premature. Our goal remains to implement a comprehensive operational and financial restructuring plan.
"It should be noted that while US Steel Canada is commencing a process for Hamilton Works, a similar process for the Lake Erie Works facility is scheduled to commence no later than March 2015. Furthermore, the deadline for the closing of any sale, refinancing or investment transactions for both processes is not until October 31, 2015. This time frame will provide US Steel Canada with insight and flexibility regarding its choice of restructuring options."
"Consistent with the entire CCAA process, all of these processes and decisions are subject to the oversight of the Court Monitor and the ongoing direction of the Court."
The DIP (debtor-in possession) Term sheet requires USSC to comply with a timetable that include milestones related to a sales and investment solicitation process (SISP) for Hamilton Works, Lake Erie Works, a claims process, and a plan of arrangement. Any sale, refinancing or investment transaction is expected to close no later than October 31, 2015. The restructuring process as a whole is expected to take until December 31, 2015 to complete.
In the affidavit, McQuade lists enumerates the problems that exist at Hamilton and says, "As a result of these and other factors, I am of the view that the commencement of a SISP in respect to the assets and business of Hamilton Works is an important and sensible step to take early in these proceedings."
McQuade said that USSC will begin with the sale of Hamilton because USW Local 1005 "very clearly communicated its strong desire not to participate in any such [restructuring] discussions." He added that statements from the union's September 18, 2014 press conference indicate that Local 1005 "continues to be of that view."
On the question of pensions, McQuade states in the affidavit that, "It is USSC's present intention to, among other things, continue to pay all employee wages and benefits and other post-employment retirement benefits and to make all required pension and retirement plan contributions."

Latest in Steel Mills