SMU Data and Models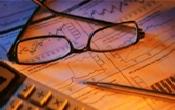 October at a Glance
Written by Brett Linton
November 2, 2014
---
For the majority of the month of October, the SMU Steel Price Momentum Indicator was referencing lower prices for the next 30 to 60 day period. At the end of the month, we revised our Indicator to Neutral due to AK Steel, US Steel and Nucor having made $20 per ton price increase announcements. It is our policy to adjust our Indicator to Neutral as soon as we feel the domestic mills are making a concerted effort to change pricing direction. A Neutral Indicator means prices are in transition or may trend sideways for a period of time. It does not mean prices will move in one direction or another, we leave that to the mills and their customers to decide.
SMU Steel Buyers Sentiment Index continues to be quite positive with our October data averaging +61.5, which is better than our September +58.5. Future Sentiment came in at +64 (average for October) down slightly from +65 in September. However, both Indexes were lower when we made our last measurement during the middle of the month. We will need to watch to see if this is an early warning of slowing in portions of the steel industry (or simply seasonal factors in play).
SMU benchmark hot rolled price averaged $640 per ton for the month of October. CRU and Platts averaged $645 and $646 respectively.
The number of months of inventory, based on SMU survey results, jumped to 2.32 months (average) in October, What is interesting is the last data point from the middle of October had inventories 2.44 months.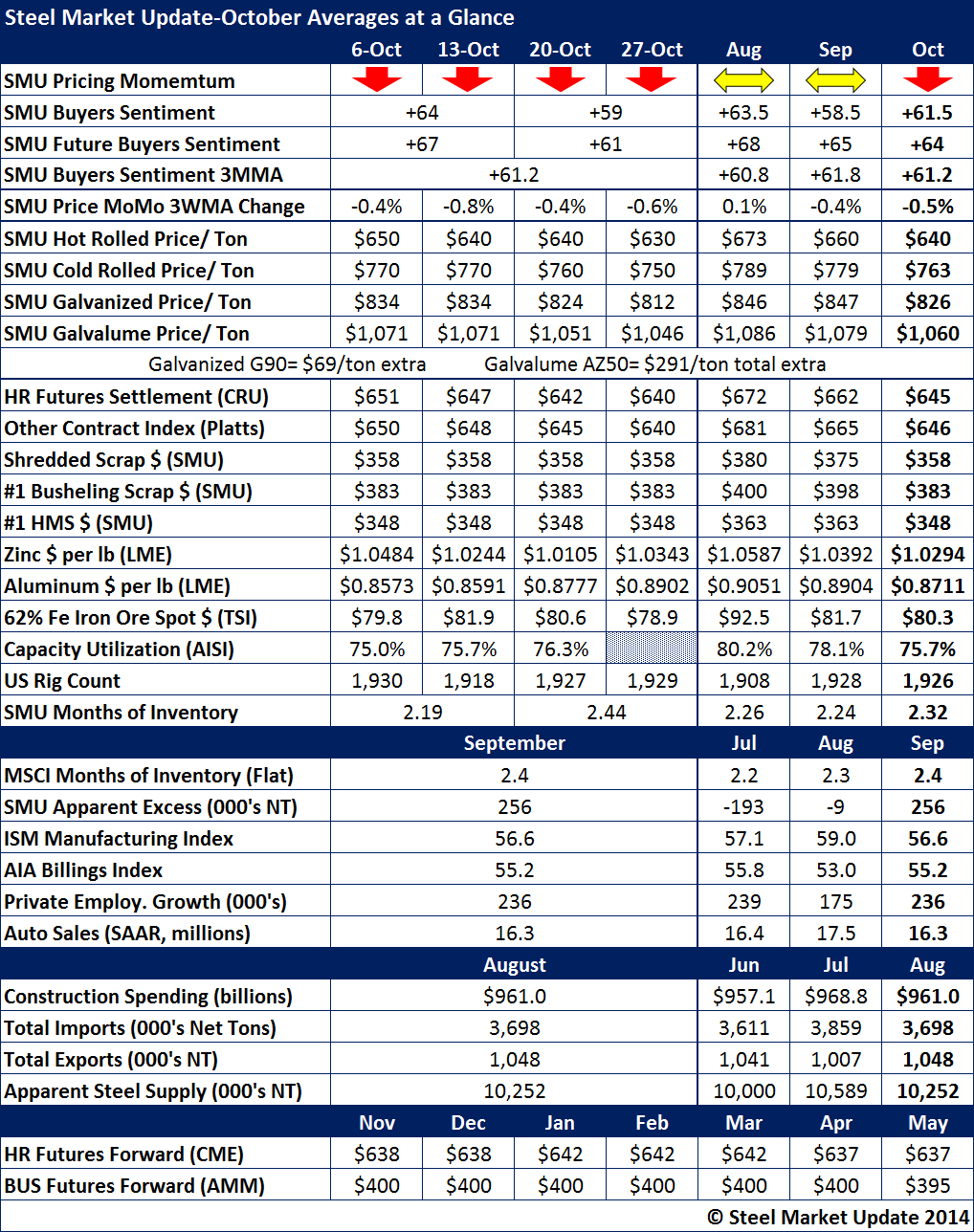 Latest in SMU Data and Models