Steel Mills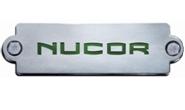 Nucor Responds to SMU Question Regarding Possible Trade Case
Written by John Packard
November 5, 2014
---
Over the past few days, Steel Market Update has received a number of inquiries from steel buyers who were upset that they are being put into a position where they have to consider buying foreign steel rather than domestic due to the pricing disparity between the two products.
A Midwest service center buyer reported that the trading companies were, "Cranking up the Chinese machine again," and offering cold rolled and coated products. He told SMU, "We are at a crossroads, do the mills file or don't they file [trade suits]? We have to assume that they won't and we need to buy accordingly."
Steel Market Update has been reporting the rise in foreign imports which are poised to reach never seen before levels by the end of this year. The AISI just reported October finished steel imports as being 31 percent of the apparent steel supply for the month.  This is a very high, if not record percentage.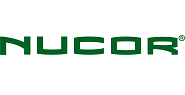 So, we asked Nucor if they would comment on what is being perceived as a "passive" approach to imports of foreign cold rolled and coated products. Their trade counsel, Alan Price of Wiley Rein LLP, responded to our request with the following:
"Nucor is very concerned about the recent volume of cold rolled and galvanized imports flooding our market, and are fully committed to pursuing all available remedies in response to this surge.
 
"Imports of cold-rolled have increased by more than 80% this year, with China being the primary offender (Chinese imports are up by more than 200% YTD).  Imports of galvanized products are up 50% this year, with China again being the number one source of the import surge.  Taiwan, India and Korea have also significantly increased shipments of galvanized product to the U.S. market this year.  These imports are having a negative impact on Nucor and other flat rolled producers – taking sales away from domestic producers and suppressing U.S. prices.
 
"I reject the notion that the domestic industry is taking a "passive approach" and lacks the commitment to deal with this import surge.  To the contrary, Nucor is actively pursuing every available option."
SMU Note: Stay tuned.

Latest in Steel Mills