Final Thoughts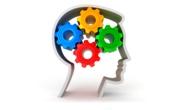 Final Thoughts
Written by John Packard
November 19, 2014
---
The way our market surveys work is we invite approximately 600 companies to participate. Each individual receives and email invitation with a link to the survey which is hosted on SurveyMonkey.com. The first few questions are posed to the entire group. We asked questions related to our SMU Steel Buyers Sentiment Index, general demand and time sensitive industry questions. From there they are sent to separate industry segment specific surveys.
We do have a number of steel mills participating in our surveys. The number of specific individuals is relatively small – any one survey could have as few as five mill people to as many as a dozen. We do not ask the mills for specific pricing or other questions which would be inappropriate. We do ask them for their opinions on subjects such as: Are you concerned that current flat rolled steel prices will attract foreign steel back into the market? Our mill respondents were unanimous (100 percent) reporting that they were concerned. We also asked what direction steel prices will be headed over the next 30 days? On this we received a split decision: 60 percent reported sideways and 40 percent reported higher.
We will post the survey results in a Power Point presentation showing history and comparisons to previous survey results on our website for our Premium level members by Friday afternoon. If you have an interest in taking your Executive level membership and upgrading to Premium please contact our office: 800-432-3475 or by email: info@SteelMarketUpdate.com and we will do our best to make a deal you can't refuse…
By the way, we are working on next year's Steel Summit Conference. This will be our 5th and we have decided to keep it at the Georgia International Convention Center (www.GICC.com) which is right next to the Atlanta airport and connected to the airport by light rail. It is about as convenient as you can possibly get without the hotel and convention center actually located inside the airport. Please put us in your budget for 2015 (attendance, sponsorships, booth program, advertising, etc.). We are looking at September 1 & 2, 2015.
We received almost 100 responses from the 194 people who attended our 4th Steel Summit Conference earlier this year. The conference was well received and we have taken the suggestions made to heart as we move to take a good conference and make it great. We are working on the core pieces of our program as we look to surprise and delight those attending. If you have suggestions for an excellent speaker or topic you would like to see us tackle – please let me know: John@SteelMarketUpdate.com.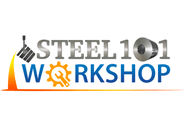 As usual we have quite a diverse group of attendees already registered for our Steel 101: Introduction to Steel Making & Market Fundamentals workshop. Service centers, manufacturing, steel mill and the financial community are already represented. The workshop dates are January 20-21, 2015 in Mount Pleasant, South Carolina just outside of Charleston, SC and close to Berkeley where we will tour the Nucor mill. As an FYI – the Berkeley mill is unusual in that it rolls both long and flat (sheet) products. You can register on our website or you can contact our office: 800-432-3475.
The photo is part of one of our workshop groups touring the galvanizing line at what is now AK Steel Dearborn.
As always your business is truly appreciated by all of us here at Steel Market Update. Tell your friends about us…
John Packard, Publisher

Latest in Final Thoughts