International Steel Mills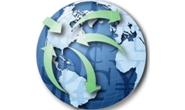 Eurofer Wants a Level Playing Field
Written by Sandy Williams
December 17, 2014
---
The European Steel Association (Eurofer) called for tougher anti-dumping and anti-subsidy regulations to level the international trade playing field for the EU.
In a statement on Tuesday, Eurofer cites the growing absorption of EU steel demand by foreign imports. Although EU steel demand has grown only moderately in 2014, steel imports rose by 22 percent while domestic shipments increased by just 1.5 percent.
EU Free Trade Agreement negotiations with emerging nations go unconcluded while protectionism prevails in the rest of the world says Eurofer.
"How much longer has the EU steel industry to face worsening unfair competition worldwide?" asks EUROFER director general Axel Eggert. "The EU could use more the weight of its own vast domestic market in tackling third country market protectionism. Leverage towards third countries is critical for the EU, notably in domains where WTO disciplines and enforcement are weak such as subsidies and raw material restrictions."
The EU is particularly concerned with imports from China which "as a whole does not function on free market terms." The EU should not give Market Economy Status (MES) to China, says Eurofer, as "the country does not meet the EU technical criteria."
Dumping of cold rolled flat products
The EU has taken steps to investigate Chinese and Taiwanese producers of cold-rolled flat products that are undercutting sales by EU producers like ArcelorMittal and ThyssenKrupp. As part of that inquiry, the EU ordered on Tuesday the registration of stainless steel products from the two countries.
The EU commission must decide by late March whether to impose preliminary anti-dumping duties on cold rolled and by mid-May preliminary countervailing duties. A final decision in September 2015 will rule on whether anti-dumping and anti-subsidy duties will be imposed for five years on shipments from China and Taiwan.

Latest in International Steel Mills