Final Thoughts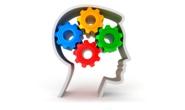 Final Thoughts
Written by John Packard
January 5, 2015
---
We provided full year projected steel imports in tonight's issue. Please be aware: 1) the November numbers are Preliminary Census and should be very close to accurate, 2) the December numbers are based on license data and there can be fluctuations in the Census and license data numbers. November is a good example. November license requests totaled 4,069,148 net tons (all steel mill products) while the Preliminary Census data for the month came in at 3,635,036 net tons, a difference of 434,112 net tons!
Early last year, David Phelps (former president of the American Institute for International Steel) wrote an excellent article about the SIMA licensing process and what everyone needs to consider when looking at the data. At SMU we couch our numbers during the month when we say the numbers are "trending" toward a certain level as we know there can (and will be) adjustments to the numbers until the Final Census numbers are announced. By the way, we expect November Final Census numbers to come out yet this week or early next week. We will report on them when they are announced.
In tonight's newsletter we are providing two viewpoints on December 2014 imports. One is the normal one I write. The second view is written by Peter Wright and goes into steel imports from a slightly different perspective. This second view is normally shared with our Premium level members but I thought you might all enjoy the two views (especially if you are considering upgrading your Executive membership to Premium).
I spoke with two companies who supply pipe to the oil industry today. One told me that their line pipe orders were down but did not seem overly concerned (at the moment). The second company told me their business was down 40 percent so far this year. The energy sector has been one of the key industries for the steel business and we will need to watch these developments closely. Listening to the talking heads on CNBC this morning I was left with the impression that $50 to $70 per barrel oil is here for quite a while (years if you believe the talking heads). At $70 the industry probably continues unchanged – at $50 there are a lot of wells that won't get drilled (and a lot of steel that won't get used). The biggest impact will be on hot rolled and is probably one of the reasons we have slipped into the New Year with HRC prices sliding lower…
To our Premium level members: we produced a supplemental issue earlier today that you should have received in your in boxes around lunchtime. We have increased the number of times we will be reviewing the Currency Values of the Top Steel Trading Nations as we feel the rise in the value of the dollar is one of the major reasons for the flood of foreign steel imports and one of the major reasons why ferrous scrap exports have shrunk. We also included our latest analysis of Construction Expenditures (Construction Put in Place or CPIP) in today's supplemental issue.
A note to those buying cold rolled and coated products. You probably get tired of hearing or reading about hot rolled as being the "benchmark" product. You may have difficulty converting the hot rolled numbers into something meaningful for your company or products. A rule of thumb: cold rolled and coated base prices tend to be +$100 per ton higher than hot rolled in "soft" markets. When business is tighter or, when a product is in short supply then the spread in the base price may rise to $120 to $130 per ton. Our average on hot rolled today is $590 per ton. That means the base price for hot rolled (before any extras) averages $29.50/cwt. Cold rolled and coated base price averages should then be approximately $34.50/cwt-$36.00/cwt depending on the supplier, the exact product and whether that supplier and product are "soft" or in demand. Then you have to take into account that there is a range (+/-) which has to do with the size of the order, your relationship with the supplier, credit and claims history and other factors.
We want to welcome our newest members (subscribers) to our Steel Market Update newsletter family. We encourage our members to ask questions, make suggestions and to interact with us and our team of writers. We are always striving to get better at what we do – which is, after all, to assist you by keeping you abreast of key steel data and information about the industry. You can reach me at my email: John@SteelMarketUpdate.com or our team by sending an email to: info@SteelMarketUpdate.com and our office always answers our phones: 800-432-3475.
As always your business is truly appreciated by all of us here at Steel Market Update.
John Packard, Publisher

Latest in Final Thoughts