Steel Products Prices North America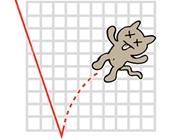 Scrap Prices Fizzle Due to Steel Industry Slowdown
Written by John Packard
January 11, 2015
---
As we reported last week, the $30 per ton ferrous scrap price increases failed to materialize once January negotiations began in earnest. A couple lucky deals were made up $20-$30 just as December ended and January began. However, those deals dried up almost as fast as the ink dried on the paper.
We are hearing most ferrous scrap pricing deals ended up being flat (sideways) to maybe up $10 or $15 per gross ton, depending on the product and region (and when the deal was done).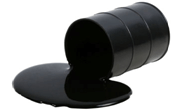 Our sources continued to tell us over the weekend that it is mainly the combination of slowing order books at the domestic steel mills (partially caused by the crash of the oil markets which has affected pipe & tube production in the United States and Canada) and the availability of scrap off the East Coast which was originally destined for the export market, that is driving scrap prices this month.
One of our scrap sources on the East Coast shared the following with SMU over the weekend, "Despite continued weak inflows into scrap yards and much colder temps this past week, reduced demand from mills in the south, OH Valley and Midwest put a top on scrap price increases in the first trading month of the New Year.  Prices in those regions wound up being sideways from December levels to slightly higher by maybe $10-$15/GT.  
"Talk of up $20-$30/GT (which was the level of increases we saw earlier in the week from some mills in the northeast) was gone by the middle of the week. Expectations by the end of the week were that demand for scrap would continue to wane in the coming weeks.  That combined with offers of additional shredded scrap from east coast exporters drove market sentiment negative once again."
Not only is the U.S. market not exporting the amount of scrap that we have in the past (thus ending up influencing prices in the Ohio Valley and other domestic markets), we have become importers of the stuff. Canada and Europe are shipping scrap to the U.S. due to the stronger U.S. dollar. It has been reported that at least one steelmaker in the South is receiving at least four cargoes, or approximately 150,000 metric tons, of shredded and Busheling from Europe during the month of January. Meanwhile, the Canadian scrap dealers have been actively selling into Detroit, Ohio and Pennsylvania and are collecting higher prices than in Canada ,plus gaining from collecting U.S. dollars vs. Canadian dollars.
Moving forward, the expectation is for continued weakness in the scrap numbers, even with lower flows into the scrap yards due to winter weather. The domestic steel mills order books have been hit hard by the combination of cheaper foreign steel imports and the crashing oil prices which are affecting new drilling and expenditures on energy related projects. Over the past week we saw U.S. Steel lay off 750 workers at their Lorain, Ohio tubular and in Houston. Tenaris, another major producer of steel pipe and other products for the oil industry, announced that it was laying off 500 workers in Hickman, Arkansas and Conroe, Texas.
Globally the steel industry is going through rough times as the economies in Europe, Russia and elsewhere are in recession and growth in China is slowing. Without a robust world steel industry there will continue to be pressure on scrap prices here in the United States.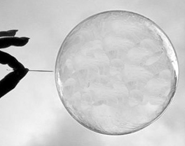 One of our sources shared this with SMU over the weekend, "Looking forward, it's hard to imagine a scenario where scrap steel prices increase for a sustained period of time without better demand on a global level.  Scrap supplies for at least the next 60 days should remain tight, which in turn should put some floor on the price.  But once seasonal flows improve, I expect price levels to move lower, perhaps quite substantially.  It will be a choppy road to get to a sustainable new price range because of the disruption to flows these swift and dramatic monthly price changes will have.  But it's clear we are headed lower.  With a supply glut of finished and semi-finished steel supported by cheap and plentiful iron ore, there are simply cheaper alternatives than there used to be for scrap.  Add onto that the new oil price reality, and you have another factor that is going to limit demand for finished steel.  I expect both dynamics to last years.
"Scrap dealers have had a rough ride these last few years as global growth has slowed while steel production has not.  It is creating a situation where the landscape of the scrap business will have to change by narrowing the field of players to something smaller than it is today.  It's not a matter of if but rather when."   
This dealer summed up his feelings on the subject, and probably represented those of other dealers as well, when he wrapped up his comments with, "Other than that Mrs. Lincoln, the show is terrific."
Midwest Ferrous Scrap Pricing
#1 Heavy Melt = $315 – $325
Shredded scrap = $325 – $335
#1 Busheling = $350 – $360

Latest in Steel Products Prices North America