Steel Mills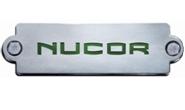 Nucor Reports Strong Q4
Written by Sandy Williams
January 27, 2015
---
Nucor Corp. reported net earnings of $210.4 million for the fourth quarter of 2014, compared to $245.4 million in the third quarter of 2014 and $170.5 million in the fourth quarter of 2013. The drop was expected due to typical seasonality in the fourth quarter and downward pressure on the industry from steel imports.
Net sales decreased 12 percent to $5 billion in the Q4 2014 compared to $5.7 billion in Q3. Sales increased by 2 percent year over year. Nucor shipped 6.07 million tons to outside customers in the fourth quarter, down 11 percent from Q3 and up 1 percent y/y. Total Q4 shipments were down 7 percent from Q3 and up 2 percent
Nucor consolidated net earnings for the full year 2014 jumped 46 percent year over year to $713.9 million. Net sales increased 11 percent to $21.11 billion, compared with $19.05 billion for 2013. Shipments to outside customers increased 7 percent y/y to 25,413,000 tons, an increase of 7 percent from the full year 2013.
Operations at Nucor Louisiana have been suspended since failure of the process gas heater in November. The company expects operations to resume late in first quarter of 2015 resulting in a small operating loss for first quarter 2015. Nucor Louisiana had an operating loss of $135 million in 2014 and $35 million after tax.
"Market conditions in the steel mills segment in the first quarter of 2015 will be impacted by challenges in energy markets due to customer inventory reductions caused by the recent collapse in oil prices. We do expect improvement in energy demand once inventory destocking is complete. Additionally, from a long-term macroeconomic perspective, we believe lower energy prices are good for the domestic economy and therefore good for Nucor. Import levels have continued to increase in 2015, and we expect imports to remain at high levels throughout the first quarter. The performance of our downstream products businesses is expected to decrease from the fourth quarter of 2014 due to typical seasonality experienced in the first quarter, and then to improve as we enter the construction season in the second quarter. We continue to see positive trends in nonresidential construction markets which should benefit our steel mills and fabricated construction products businesses as the year progresses."

Latest in Steel Mills