SMU Data and Models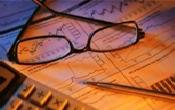 January 2015 Steel Data at a Glance
Written by John Packard
February 1, 2015
---
SMU Price Momentum Indicator has been stuck pointing lower for a number of months, ended the month of January as it did at the end of November and December.
We saw SMU Steel Buyers Sentiment Index improve by +1 point in January over the month of December. However, when looking at Sentiment based on a three month moving average (3MMA) we saw January slip to +55.33, down from December's 3MMA of +57.5.
Sentiment measures how buyers and sellers of flat rolled steel feel about their company's ability to be successful in the current market environment. We also measure Sentiment out 3 to 6 months into the future. The month of January ended with Future Sentiment at +62, down from +70 at the beginning of the month.
Both Sentiment numbers are positive (+) and well within the optimistic range of our index.
January hot rolled averaged $565 per ton as compared to $577 per ton (CRU) and $564 per ton (Platts).
Scrap prices were up slightly in the Midwest.
Zinc prices averaged $0.9538 per pound. Zinc pricing has fallen in each of the past three months. Aluminum has also fallen in each of the last three months.
Rig counts, one of the keys the industry is watching very carefully due to the drop in oil prices and the impact the lower rig count has on OCTG, line pipe and other products made with hot rolled or plate, dropped to 1543 rigs (USA) by the end of January. This is down 207 rigs just from the beginning of the month.
Another key to watch is MSCI (service center) inventories. The Metal Service Center Institute reported flat rolled at 3.1 months (not seasonally adjusted). More importantly for SMU is our analysis which put the domestic distributors carrying inventories in an Apparent Excess of 1.2 million tons of flat rolled steel.
A third problematic number for the domestic steel mills has been foreign steel imports which reached 3.9 million net tons in September, 4.441 million net tons in November and 9.637 million tons in December. A note to our readers: January appears will exceed September and could well exceed 4.0 million net tons. Not a good omen for the beginning of 2015…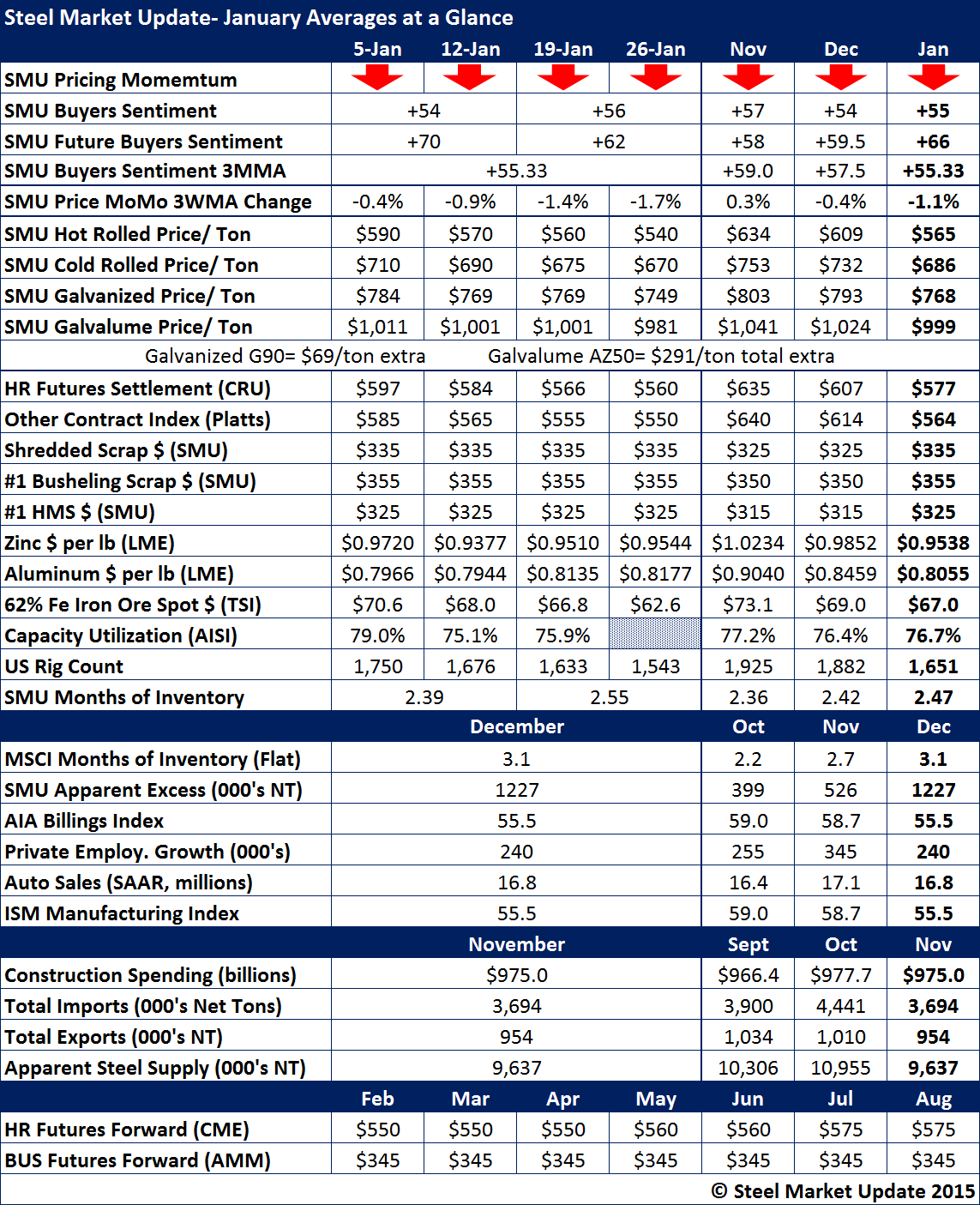 Latest in SMU Data and Models