International Steel Mills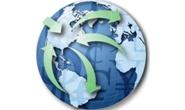 Steel Imports Concern for EUROFER
Written by Sandy Williams
February 7, 2015
---
EUROFER, the European Steel Association, says high levels of steel imports into the European market are "distorting traditional steel trade flows." Steel imports into the European Union (EU) rose by more than 14 percent.
EU steel use grew hesitantly in the second half of 2014, rising just 3.3 percent in 2014. "Weak business conditions in EU core markets France and Italy and slowing growth in almost all large emerging economies as well as Russian trade sanctions acted as a drag on output growth," said EUROFER.
The steel market in the EU is expected to slowly strengthen in 2015-2016. Apparent consumption is expected to rise 1.9 percent this year and 2.6 percent in 2016, driven by stronger demand and modest restocking of inventories in the supply chain and at end-users.
The EU economy should benefit from the weaker Euro and low oil prices said EUROFER Director General Axel Eggert. "ECB's quantitative easing programme and the Junckers investment plan should for the time being at least have a positive impact on sentiment. All in all, we expect to see a positive impact on exports, domestic demand and investment in particular."
Eggert added that downside risks and uncertainties continue to exist. High import pressure from production oversupply is "fueling competition and depressing prices and profit margins." EUROFER fears Russian exports may rise sharply as Russian steel mills look to the EU to offset sluggish domestic sales.
The full Economic & Steel Market Outlook 2015-2016 report may be found at the EUROFER website http://eurofer.org

Latest in International Steel Mills