Steel Mills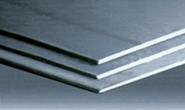 SSAB Americas Sees Imports Pressuring Plate Pricing
Written by Sandy Williams
February 9, 2015
---
SSAB Americas posted sales of SEK 3.5 billion ($421.8 million) in Q4, a 17 percent increase from third quarter. For the full year 2014, the Americas segment had sales of SEK 13.2 billion ($159 million) up from SEK 11.1 billion ($133 million) in 2013.
Fourth quarter external steel shipments were down 13 percent year over year to 488 thousand tonnes (537,918 net tons) due to the planned maintenance outage at the Montpelier, Iowa facility. Crude steel production for SSAB Americas was 613,000 tonnes (675,705 tons) in Q4 and steel production was 563,000 tonnes (620,590 tons) compared to 648,000 (714,285) in the previous quarter.
High import levels pushed average prices down 1 percent in fourth quarter. The Americas segment had good demand from the Heavy Transport segment in Q4, driven primarily by strong demand for steel for tank cars.
SSAB expects the North American plate market to grow by 3 percent annually between 2015 and 2018, supported by GDP growth, improved construction and strong market for energy transportation/railcars in 2015.
SSAB exposure to the oil industry is less than 10 percent including service centers. The segment has limited exposure to pipeline projects at the moment.
"Demand in North America experienced a seasonal slowdown towards the end of the fourth quarter," said SSAB President and CEO Martin Lindqvist. "The market was affected by high import volumes as well as increased inventory levels at distributors. In Europe, demand was stable in October and November but seasonally lower in December. Demand for our special steels was stable during the fourth quarter, but with major geographic variations; it was relatively strong in the US but remained challenging on a number of emerging markets.
"We expect that our American operations will continue to develop positively in 2015, driven by strong demand and high efficiency at our steel mills. However, increased imports of plate into North America represent an uncertainty factor, as does the fact that inventory levels at distributors at the start of 2015 are somewhat high. "
Four quarter 2014 combined results for SSAB include sales of SEK 15.2 billion ($1.8 billion) and a net loss of SEK 1.31 billion ($156.8 million) due to a variety of write-downs.

Latest in Steel Mills