Steel Mills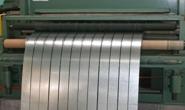 Reliance FY 2014 Results Improve Despite Pressure on Steel Prices
Written by Sandy Williams
February 18, 2015
---
Reliance Steel & Aluminum fourth quarter consolidated sales rose 11.7 percent year over year to $2.58 billion. Tons sold increased 4.4 percent year over year to 1,469,300 tons. Carbon steel sales of $1.4 billion fell 5.9 percent sequentially with tons sold down 4.7 percent to 1,999,300 tons. The average selling price per ton of steel dropped 1.3 percent from the previous quarter. Net income for Q4 was $92.3 million, down 3.4 percent from Q3.
"Although metals pricing was generally stronger in 2014 than in 2013, steel pricing was constrained by historically high levels of imports supported, in part, by a strengthening U.S. dollar. This, plus the effects of significant decreases in the price of scrap and other steelmaking raw materials during the 2014 fourth quarter, resulted in falling steel prices that have continued into 2015 and negatively affected our gross profit margins," said Chairman and CEO David H. Hannah.
Total sales for the FY 2014 set a record at $10.45 billion, compared to $9.22 billion in FY 2013. Tons sold increased 13 percent to 6,086,900 tons. Carbon steel sales totaled 4,983,900 tons for the year, up 13.3 percent. Net income rose 15.5 percent to $371.5 million.
"Reliance achieved solid growth in 2014 and we are pleased with our strong operational execution throughout the year," said Hannah. "Demand in the fourth quarter reflected the normal seasonal slowdown caused by fewer shipping days due to the holiday season and holiday-related closures by many of our customers. However, with the exception of the energy markets, underlying demand momentum in the fourth quarter remained strong."
During fourth quarter Reliance completed acquisition of Fox Metals and Alloys, a Texas-based distributor of alloy, carbon and stainless steel bar and plate products. The company services OEMs and machine shops supplying products for the oil and gas markets.
Reliance estimates 8-10 percent of its sales service the energy market. Imports, strong US dollar and weaker economies in the parts of the world are expected to continue to pressure steel prices. Reliance expects higher tons sold in the first quarter due to improving demand and normal seasonal trends.
During the earnings conference call Reliance said its current hot rolled prices are hovering round the $520-$530 range. Import pressure is expected to continue to impact prices although demand is strong.
"We're in a really kind of a strange environment here, where demand is actually pretty strong outside of the energy-related businesses, where we have seen things fall off. But despite the higher demand, prices have come down and they've come down significantly," said Hannah.
On the question of trade cases, the Reliance executives welcomed a case filing and said there are certainly grounds to prove damage from OCTG imports. Hannah said he recently heard talk of a possible trade case in April.
Hannah said he expects destocking of inventories "to more or less clean up by end of first half." As long as prices are going down, he said, there will be some destocking but he didn't consider inventory levels to be that bad compared to historical levels. "We'd like them to be lower, I think all of us would, but they're not way out of whack like they used to get years ago when they would be way, way off base."
"More of the problem is the imports," said Hannah. "And I don't think — and Karla probably would know more than me, but I'm not sure that the traders' inventories are reported in the MSCI. And the traders, they must be swimming in some cases, that's for sure. So once that cleans itself up, you'll see margins go back up and things get back to a more normal historical level."
James Hoffman, senior vice president of operations, addressed the impact of oil prices on OCTG: "If you go company by company, some of our companies will be affected not as severely as others. For instance, one of our larger companies, the product that they sell goes into product above the wellhead, if you will. So those existing rigs and wells that are out there, they'll continue to pump oil and gas, and the products they use are for maintenance and those types of things. Other companies we own, smaller ones, they're almost — 80% of their product goes downhole and those are the ones that will be affected the most. When they cut the drilling back as far as they have.
Gregg Mollins, CFO, added, "I was just going to say the most important thing is that we have been through this numerous times in different environments where you have a significant dropoff in your sales. So the best and most important thing for us to do, and we do it very, very quickly is we adapt our expenses, which is typically our headcount, and we go immediately after our supply chain and make sure that our inventories get cut back as quickly as possible."
Winter weather has cost a few shipping days in January and February but Reliance expects that some materials will be shipped later than intended. "It does have also have an impact on our expenses because people are still working and we're not shipping that product, and we have to move snow around and that kind of stuff," said Hannah. The percentage of shipping done in winter affected areas is small, so it has less impact on the company as a whole.

Latest in Steel Mills