Final Thoughts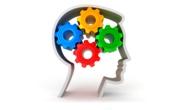 Final Thoughts
Written by John Packard
March 2, 2015
---
I spent three days in Chicago this past week, enjoying the snow, wind and cold temperatures. Upon my return one of my first directives was for Sandy Williams of our staff to research the ice cover on the Great Lakes as the opening of the Soo Locks is only three weeks away. We will let you know if we can expect the same issues we saw last March when iron ore vessels were delayed due to ice and the need to be escorted across Lake Superior.
As I worked on a portion of my presentation for tomorrow's "debate" with metals and mining analyst Timna Tanners of Bank of America Merrill Lynch, I thought about the impact that foreign steel has had on the flat rolled market during the second half 2014. I also went back to the time of our 4th Steel Summit Conference in Atlanta in early September and all of the rumors of possible dumping suits on cold rolled and coated. The steel that has been arriving during January, February and March was probably ordered about that point in time. Those $32.00/cwt-$33.00/cwt cold rolled numbers out of China probably don't look quite so attractive as they did back in September and early October.
I spoke with a service center executive on the subject today and he told me that in the Midwest where his company was located he could not find foreign steel numbers that were any cheaper than what he could buy domestically. He told us, "Some of the numbers I can get for Chinese foreign steel, I can buy better domestically. That is a major positive. When that will affect market pricing I am not sure. Somewhere in the second quarter we should see a recovery. We could have a "V" shaped recovery. Once the mills regain control they will raise prices. It's just a question of when."
We are conducting one of our flat rolled steel market analysis (surveys) this week and we are learning quite a bit about the need to buy foreign steel from here. We will report more on this subject in Thursday evening's edition of SMU once we have completed the survey process.
I am expecting foreign steel imports to begin to shrink in the coming months. With the reduction in steel production combined with shrinking imports (if correct) we should be back to balanced inventories by May or June of this year.
What do you think about the potential for a "V" shaped recovery in the second half 2015? Send your comments to: John@SteelMarketUpdate.com.
As always your business is truly appreciated by all of us here at Steel Market Update.
John Packard, Publisher

Latest in Final Thoughts