Shipping and Logistics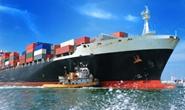 Shipping Round-up for Late March
Written by Sandy Williams
March 28, 2015
---
Seaborne freight is picking up slightly primarily due to the South American grain export season, according to the March 25 MID-SHIP Report.
The Baltic Dry Index continues to be at a very low level. The BDI registered 448 points on March 25, climbing to 596 as of March 27. The BDI tracks dry-bulk rates based on vessel size and shipping route and is a used as a benchmark for overall trade volume.
The Soo Locks officially opened the Great Lakes shipping season on March 25, but navigation on the St. Lawrence Seaway has been delayed until April 2 due to heavy ice conditions.
High water levels are reported in most of the inland waterways as snow melts. The Lower Mississippi is near or above flood stage down to Baton Rouge. The Mississippi River is expected to crest in New Orleans on April 1 providing no additional rain is received. High water is causing delays for barges between Baton Rouge and the mouth of the river. In the North and Midwest, navigators on tributaries to the Ohio and Mississippi are experiencing high water difficulties.
Fog has been a problem for navigation and cargo operations in the Gulf area in the past few weeks. The dense morning and evening fog has caused stoppage of cargo operations and longer berths for vessels. The Port of Houston is still experiencing congestion and delays from the ship collision up river on March 9.
The American Trucking Association reported truck tonnage down 3.1 percent in February following a gain of 1.3 percent in January. Winter conditions affected shipping as well as industries that drive tonnage said ATA.
"The February drop in truck tonnage was not a surprise," said ATA Chief Economist Bob Costello. "Retail sales, manufacturing output and housing starts were all off during the month, so the tonnage decline fits with those indicators. The surprise would have been had tonnage increased with all of those sectors falling."
DAT Trendlines reports spot market loads for the week of March 15-21 were down 3.9 percent from the previous week. Spot rates in February were -7.2 percent below January. Spot market capacity rose 6.6 during the week of March 15. Spot rates were 1.1 percent higher in February than in January.
In the week of March 15-21, flatbed load availability was up 7.7 percent while capacity declined 2.4 percent. The load-to-truck ratio increased more than 10 percent from 14.8 to 16.4 loads per truck. Flatbed rates rose on 3 cents last week to an average national rate of $2.18. Rates were highest in the Northeast at $3.65/mile and the Midwest at $2.67/mile. The national average fuel rate during the week dropped 6 cents to $2.86/gallon.
The American Association of Railroads reported U.S. rail traffic for the week ending March 21 was 562,472 carloads and intermodal units, up 19 percent year over year. Carloads were down 2.4 percent at 284,618 and Intermodal volume increased 6.7 percent to 277,854 containers and trailers. Loads of metallic ores and metals were down 11 percent to 21,049 carloads for the week.

Latest in Shipping and Logistics